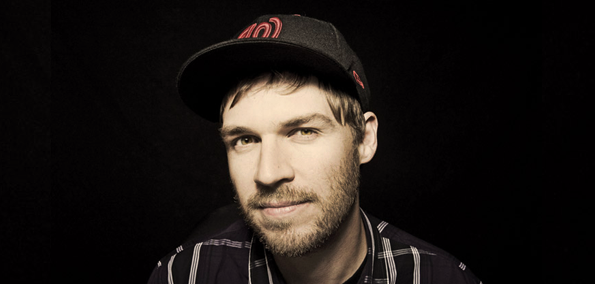 It's Friday and Friday's are the Lord's day for kicking ass and taking names. Looking for a little pick me up? San Francisco based booty bouncin' house producer Worthy has got just the fix. In celebration of his latest remix release of  "Ass Club", by B-Ju, Worthy has been gracious enough to deliver a bangin' hour-long essential mix for EARMILK and he gave us the opportunity to pick his brain.  "Ass Club" is a high-energy bounce and deep house hybrid.
You can snag the track over on Beatport. After you've vibed out to ass club press play on this dark and delicious mix while you read what he had to say for us. Also be sure to check out his latest EP Flashin if you haven't heard it yet, we guarantee it's fully worthy of your time. And don't be shy giving him some HypeM love. 
EARMILK: Yo Worthy, thanks for taking the time to chat with EARMILK and thanks for making a gnarly mix for our audience. Tell me about the mix. Any Easter eggs nestled in there?
Worthy: I just wanted to give a mix that takes you into the different sounds that you would here in a mix that I played out if I played for a couple of hours. I have some groovy house to get you moving, and then into some of the crazier bass heavy tunes, and then mellowing you out at the end with some chiller and headier tunes.. Leaving you with a nice down tempo tune at the end.  You can find my new remix for B-Ju on No Brainer Records on there.
EM: Your sound is very diverse and different. It's kind of all over the place and I love it. Life is not confined to parameters and neither should music. With such a eclectic representation of sounds where do you pull your inspiration from and where do you find your core sound?
 W: I pull my inspiration from every sound that I hear and song. I just love good music no matter what style. I guess that is why there is so much diversity in the music that I make. My core sound I would say comes when it comes to electronic music comes from drum and bass in the late 90's. I love those big 808 hits they used and the dirty bass sounds, those deffinilty resonate through a lot of tracks
 EM: What in life inspires you? What do you find beautiful?
W: Music is what inspires me the most…. As for beauty, I find that by watching the sunset and watching all of the amazing colors the sky lights up with. 
EM: Dirtybird has solidified it's name in the dance community as it thrives and makes great strides. What's it like running a record label and what have been your biggest challenges and greatest rewards?
 W: Running a record label is a ton of fun and sucks all at the same time. The best part of it is finding some amazing music and getting to release it and see other people love it as much as you do. It sucks to find that piece of music, you definitely have to sift through a lot of tracks bad music to find that good music. The biggest challenge is getting the word out about the music to the world. It is harder to push through with so many different labels out there these days.
EM: If you would receive no out-lash or negative feed back, what is a guilty pleasure track you'd like to remix? I would make a deep house edit of "Music" by Madonna.
 W: "Who let the Dogs Out"
EM: Who is your celebrity crush?
EM: If you had no fear, nothing to loose, and money wasn't an object what would you do?
W: I would go sky diving over Burning Man.
EM: Favorite food?
W: Blue Crabs from Delware
EM: Favorite TV show?
W: Right now, "How I meet your mother"
EM: Favorite childhood memory?
W: Hanging out on the boardwalk in the summer.
EM: Biggest guilty pleasure
W: Honey mustard pretzels