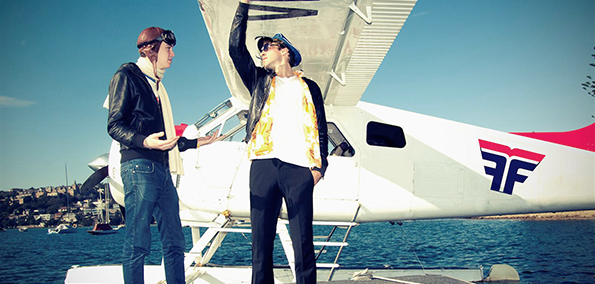 The Australian DJ duo, Flight Facilities, has dropped their new single "Stand Still" to preface the official release with three remixes by Wave Racer, Mario Basanov, and Com Truise on 11/26/13. That's seven days to pore over the original.
Opening with hot air and a whistle as catchy as Peter Bjorn & John. The percussion is eclectic and illustrative of the range in sound, incrementally increasing in complexity. They've teamed with Paris pop singer, Micky Green, who has the reserved delivery and range of a female Damon Albarn. Vamped with reverb, she soars over the top of the track. At first, offsetting the delayed organ, her punctuated vocals in the prechorus are strafed by phasing palm-muted guitars and walking bass. This helps build the song before it comes back into the chorus, thicker and fuller.
You won't be able to keep still.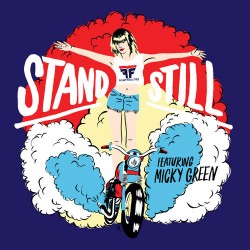 Flight Facilities
"Stand Still" (Feat. Micky Green)