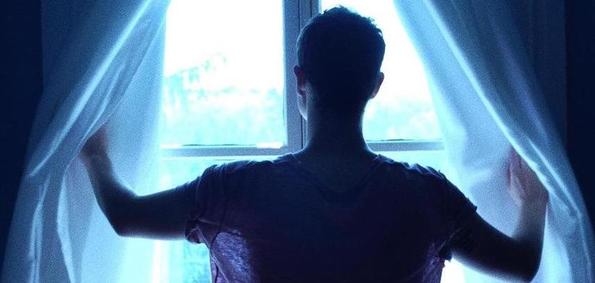 There have been quite a few enigmas in the music world as of late, and Saol Álainn seems poised to add his name to the list of talented yet mysterious acts that have yet to emerge fully into the public eye. Here are a few things we do know: Saol Álainn is Gaelic for "beautiful life" (thank you, Google). He may be a newcomer as this is his first release, but his music speaks to a talent of an artist who's been at it for quite some time. On "Nostroke," it's easy to get lost in his spacious, progressive production – not to mention his solemn lyrics:
I was filled with confusion, trying to connect with my brain/don't lock me away, please don't lock me away
I'm awake and I think about the joy of another day, don't lock me away
It's just a glimpse into the reason why No Recordings, home to Empress Of, picked up the single. After some digging (curiosity got the best of me) I found the demo of the track, which started as a beautiful piano ballad. The Los Angeles-based songwriter/producer skillfully carries us through different dimensions. He glitches and warps sounds, playing with synths and electronic elements while keeping the original piano melodies intact. "Nostroke" is available on limited 7" vinyl via No Recordings.