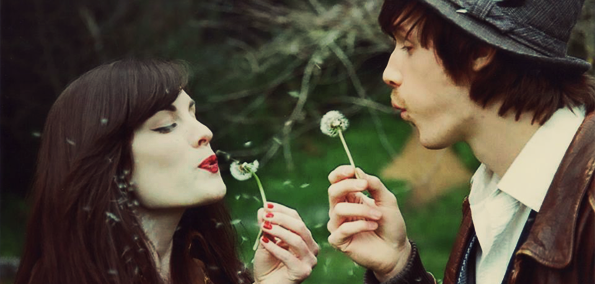 In search of an escape from the many demanding musical options out there? Well San Francisco's Ghost & Gale provide the perfect vacation with their dreamfolk that draws off of many genres to maintain a vivid and hypnotizing aura throughout. While Brodie Jenkins and David Luning's music has been referred to as Americana in the past they also sport a fair share of other lush and harmoniously styled ballads. To write the duo off from listening to just one of their tracks would be a mistake as each of their tracks can mean different things to different people with their emotional-filled accompaniments that present the unified vocal sound on a silver platter.
In lieu of releasing their debut, self titled EP on the fourteenth the duo have shared a few tracks here through the recent past and today we are happy to present "New Love". "New Love" reflects on the point in a relationship where everything seems to be collapsing and the only thoughts that come to mind are of the fluid and exciting connection that brought the two parties together in the first place. Plain and simple seems to be the theme throughout, where the instrumentals are made up of a repeating piano and steady strings, with an occasional cymbal roll and lightly plucked guitar to add texture. As its name implies, if given the chance, the song can spark a new love in musical styles that were before foreign to the listener.
"New Love" leads directly into the brighter song "Rosemary" that picks up a folk driven vibe and at some points may even cause some listeners to begin to slap their knee in support of when the beat picks up. While all seems optimistic through the bulk of the song, "Rosemary" fades into a heavier tone to add depth in the form of echoing the previous track.
Setting the mood directly in-between the previous two tracks, "Beautiful Lie" focuses its attention on the female perspective which seem to have been recently stung by words from another. Throughout "Beautiful Lie" the vocal range from Brodie Jenkins is fully explored as she maintains a subtle stance even though she ventures from being somewhat hushed into a powerful, demanding force.
If in the San Francisco area be sure to head on over to the Ghost & Gale EP release party at Amnesia on Thursday. Before then check out the third teaser from the EP that features a snippet of "New Love".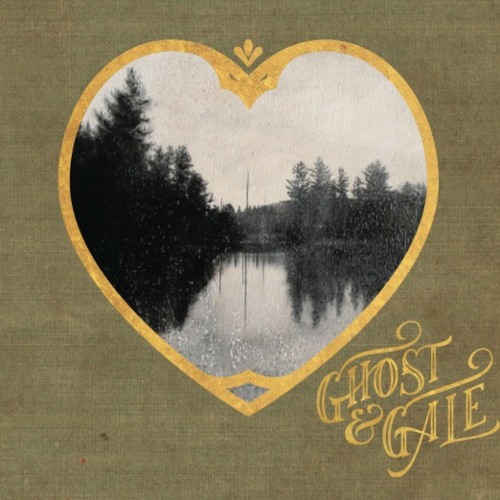 Ghosts & Gale
Ghosts & Gale EP