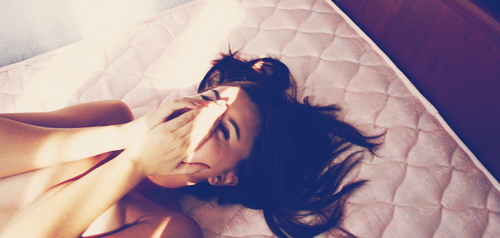 The two friends and business partners who make up the Italian production duo The ReLOUD have had the past couple of months be those that will be a defining moment in their career. A few months ago, Alex Tripi and Nello Greco released their private extended mix of "Say Yeah," a reworked contemporary version of the definitive "Say...If you Feel Alright" by the iconic dance artist Crystal Waters. But unlike their hugely successful "Daft Revolution," this bootleg was overlooked by A&R departments left and right. That is, until Waters herself spoke up.
After hearing their remix, the 90s dance pioneer contacted the guys themselves, indicating her support and interest in re-recording the original alongside their production. Of course, the guys jumped on the opportunity, and the rest is history: after newfound support became official, "Say Yeah" will be re-released later this week on Circle Rainbow Recordings along with remixes from Jack & Joy and Uncles. Ahead of the its release, we have a special sneak peak at the EP streaming below, so take a listen to the reinvigorated tracks as a reminder that with hard work, quality will be recognized!
Also check out an exclusive November favorites playlist from The ReLOUD with a quirky breadth of taste in styles and hash tags to match. 
TRACK OF THE MONTH: Ninetoes – "Finder" 
Simple. Fresh. Not pretending to devastate the floor, but, simply doing it! This is when a track is so perfect it just drives everyone mad. Don't expect hammering synths or tech drops, but just be prepared to get your floor nut with this! #Gemofthesummer!
Quintino & MOTI feat. Taylr Renee – "Dynamite"
This was a contender for the number 1. This is that typical track that stops itself just one step before becoming too much, and then getting simply fucking awesome! This track is all about contrast. Check out the cheesy-chorus-vocal in the break as contrast to the impressive beat at the drop. #Quintinoforpresident
Mark Knight & Funkagenda - "Man with the Red Face" (Hardwell Remix)
Hardwell made the magic with this remix. This song originally by Laurent Garnier has been reconstructed to deliver simply an outstanding track that mix modern sounds and old skool vibe. Sax is back in a modern way into this magical break that culminates into an outstanding drop that really delivers hands in the air feeling. #Peaktime
Man-With-The-Red-Face-(Hardwell-Remix)--EM0913
Stream:
Mark Knight & Funkagenda
 - Man With The Red Face (Hardwell Remix)
Avicii - "Hope there is Someone"
It's not common to get surprised and really excited from a song structure. Usually it's the sound, the vocal or the drop. In this case it was how Avicii delivered the construction of this track in a way that is so new to really catch our attention and respect. #hugerespectAVICII!
The ReLOUD – "Say Yeah" (Original Extended) 
We love our track (could it be any defferent?). Jokes aside, we love how this track is body driving with a simple and minimal structure. Being so spacious among instruments it really sounds big on the floor and when the bass drops the floor jumps! Always an honor then to work with the unique house diva Crystal Waters who delivered a stunning vocal! #Wereloud!
Steve Aoki, Chris Lake & Tujamo - "Boneless"
This track signs the end of the EDM-chord-progression-synth line for the top DJs. When Mr. Aoki himself moves from the usual structure and calls Mr. Tujamo to bring his infamous synth sound and Mr. Lake for his magical touch we're sure something different is happening in the sound of the upcoming months. A masterpiece that looks forward. #what'snext
Sunnery James & Ryan Marciano & Nicky Romero Feat. Fast Eddie – "S.O.T.U." (Original Mix)
First of all, when you have the guts to start your break with that wired and crazy pitched vocal you already should get support. When you add a drilling bass that womps in your stomach and then you deliver a topped with drums a la Capricorn 20Hz, you just need to get 100% support from everyone. #Welldone!
Storm Queen - "Look Right Through" (MK Dub III) 
Hello world, DEEP is here. It's been a while since we discovered it, but the last few months deep is the name of the game. It's not easy to serve to the floors used to "bangers," but is surely fresh and really appreciated at least from the kids from the ancient part of the world. This MK Dub is bringing deep to its maximum floor effect. Already a masterpiece of the summer, it deserves support support support. #DEEEEEEP!
The Magician - "When the Night is Over"
The man behind the Likke Ly's worldwide hit delivers an amazing tune under his own name. This track mixes a soulful deep vocal with a driving "real" house beat that is simply "too cool to resist," and is present in every one of our sets. #WHOOPWHOOP
Lissat & Voltaxx vs Marc Fisher - "Groovejet" (Andrey Exx & Fomichev Remix)
Ok let's admit it, there is nothing that can compare to the original track from 2000. But not only this remix. Every single song ever made. "Spiller" by Groovejet is and probably will always be, the best house song ever made. Even if it is the remake of another song, the way it is remade makes it a masterpiece. It's not easy to remix it, but this time has been done with attention, research into the sound and with a new cut that really is on a level to be played out and look at the floor with respect. #welldoneguys!