California emcee Blu and legendary producer Nottz recently announced their now high anticipated collaborative EP Gods in the Spirit. Fans are hoping that Nottz can bring the best out of Blu and create that soulful environment that initially helped the rapper build his large following. In comparison to the first track that they shared "Boyz II Men", the new "End of the World" is a lot closer to the sound that we were anticipating from these two.
Blu seems at home over Nottz' sharp synths and thumping drums. His rhymes are as illustrative and revealing as ever, with lines like "One day we gon' be free like the children in the king's dreams/ I remember being free, on King Street." Ohio native Rashad comes through with some calming vocals that add that extra layer of smoothness to an already stellar cut. If the names alone weren't enough, this track should be the one to convince you that this project will be worth purchasing.
Gods in the Spirit will be released on October 22nd through Coalmine Records and will feature contributions from artists like Homeboy Sandman, Sene and ANTHM.
[soundcloud url="http://api.soundcloud.com/tracks/110091388" params="" width=" 100%" height="166" iframe="true" /]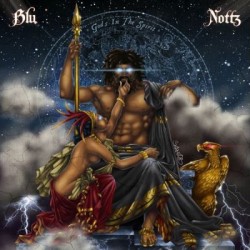 Blu & Nottz
Gods in the Spirit
Coalmine Records
2013-10-22