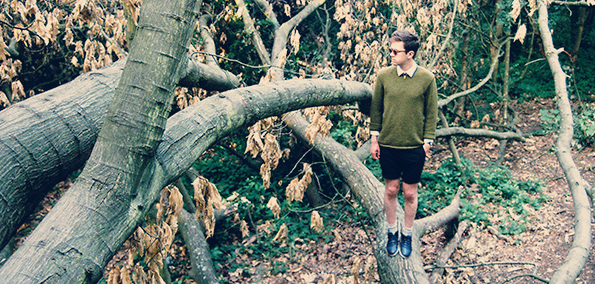 Unwind to a lovely world of minimalistic euphoria with producer/ composer/ vocalist, Raffertie. After a number of  releases under both the Planet Mu and his very own Super imprint, the Londoner comes through with an exceptional release for Ninja Tune. Coming to expect great things from such a record label, Rain EP keeps the reputation well alive here. Not only do Raffertie's honeyed vocals and compositional choices mark a significant highlight, per usual, but even his choice of remixer (none other than Teebs!) falls on point.
stream:Raffertie
- Rain
Title track "Rain" works a tone of striking nostalgia from the beginning note with soft guitar riffs, and Raffertie's melodious vocals reverbed beautifully. With a tint of grey hovered over the original, Teebs lightens things up with his own stripped down rendition of "Rain". Showcasing his unlimited craftiness, this beat-maestro shows us the many shades of minimalistic tactics he can create without ever sounding redundant.
_Rain-(Teebs-Remix)--EM1013
Stream:Raffertie
- Rain (Teebs Remix)
With "Back of the Line" and "Black Rainbow", Raffertie explores a louder experimental daze that contrasts the former with an organic instrument rack used with no restraint. And while the jam-session feel of "Back of the Line" feels much like a jab at spontaneity in the studio, "Black Rainbow" finishes off with another climactic drum display of rolling snares and banging toms that leaves an emotive taste.  
Stream:
Raffertie
- Black Rainbow