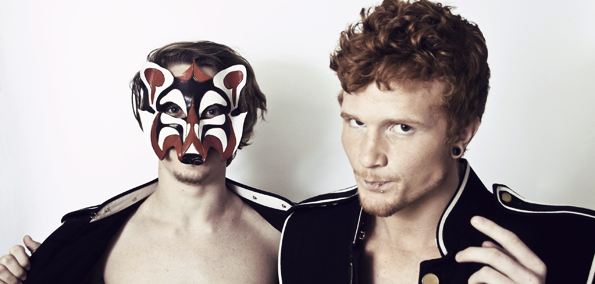 We've featured Sean Dee, the always hustling Camden County emcee, on the site for good reason. With an impressive vernacular and the ability to flow with a variety of different instrumentals, it won't be long until he's doing his thing on the main stages of the world. Sampling t.A.T.u's track of the same name (seriously, how sweet is that?), "All The Things She Said" has Dee joining forces with the very talented Crywolf to breathe new life into the song from the Russian duo. While the original dealt with the love between two females, this version has Dee professing his love to that special someone in a very witty manner ("like a campaign running through my mind she been elected/ don't mind if I lose, I'm cool with being the VP/ right beside you bet I ride two if need be")
Where the track really excels it with it's banging and melodic, drum step-esque sounding beats, the various musically void parts of the tune and the blend of what each artist has to offer; Crywolf's background as  an electronic producer and Dee's lyrical prowess behind the mic seem to effortlessly connect like puzzle pieces. Be sure to bump the track at your next alcohol prominent get together and download the song after showing Sean Dee some love on his Facebook page.
Sean Dee
"All The Things She Said"