Odesza is slowly winning over our ears here at EARMILK, and it's only a matter of time before this duo really starts to explode. Odesza is the marriage between BeachesBeaches and Catacombkid. Together, they bring their own unique sounds and tastes to stitch them together into addictive electronic jams. Their debut album, Summer's Gone, was a wild one. It's full of samples, vocal loops, and crisp beats that can get anyone going. That particular album was slightly on the chill side of things, though they definitely brought the passion and energy nevertheless. 
Since then, they have been working relentlessly on new material, which they had just recently released. Their follow-up EP My Friends Never Die was highly anticipated by the legions of fans they had won over a short amount of time. Fans of Odesza will not be disappointed in this newest blend. With their first teaser "My Friends Never Die", it is apparent their expert sampling and production is very much used throughout the album. For example, they sampled the mega-hit "Somebody That I Used To Know" by Gotye in their tune "Without You" and made one helluva banger. Not to short change the other four songs, they each hold their own in bringing plenty of juicy blends to the dinner table. The odd one out is "Home", which is  the calmer song of the bunch. It pays a slight homage to their chilled out style Odesza used in Summer's Gone. That particular tune actually had been released almost a year ago, though it doesn't seem dated at the least. Compared to the debut album, My Friends Never Die is much more energetic and dance-oriented. Like their first album, Odesza has graciously released their EP as a free download as well.
You snooze, you lose.
Download:
ODESZA - If There's Time
Download:
ODESZA - Without You
Download:
ODESZA - Home
Download:
ODESZA - Keep Her Close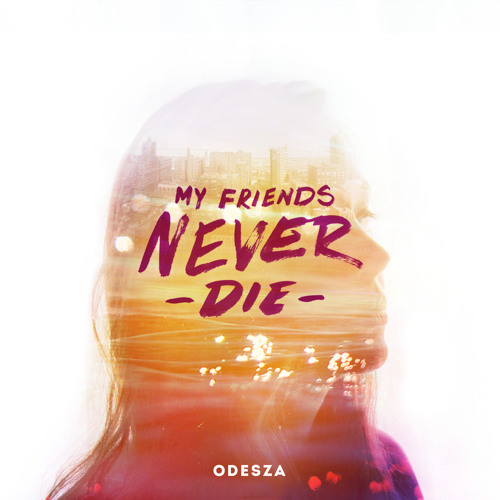 Odesza
My Friends Never Die