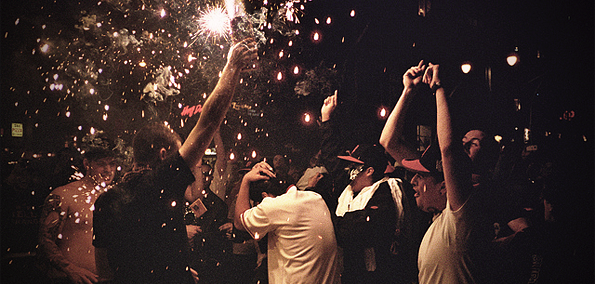 It seems that in the modern game, it's always good to make sure you're versatile. Recently we've seen the rise of the rapper cum producer, with the likes of Hit-Boy and Travi$ Scott to name a couple of the new breed. Step up 23-year-old Oakland native, Kidd Upstairs. Currently residing in Los Angeles, the rapper/producer extraordinaire has caused quite a stir in 2013 so far, especially when his track "Amanda Bynes" went viral. Amassing almost thirty thousand plays on his Soundcloud, the track really brought attention to both his producing AND rapping skills. 
Now he's back, with a brand new project entitled KVSHMIR. This mixtape is 22 tracks deep, and has both production and rapping features. On the production side of this tape, Kidd has enlisted the beat making prowess of producers such as Harry Fraud, Pete Rock and Cardiak alongside his own beat making skills. There is also a strong presence of his Top Floor homies, with X.O. and Farid Xan making appearances on KVSHMIR. Guest verses come from Mistah F.A.B and Hongry to name a couple of the strongest features. Some of my personal favourite tracks from this project include "Lollipop Blunts", produced by Pro Era's Kirk Knight, and "A La Mode" which Kidd himself produced. 
The accolade of "favourite track" has to go to "West 3rd. Street" which has Harry Fraud on the boards, who delivers one of the standout instrumentals on this tape. In typical Fraud style, he puts a soulful saxophone sample over some bangin' drums which has Kidd spitting so freely and clinically. You can stream and download KVSHMIR for free from Audiomack. Be sure to keep your eyes and ears locked onto Earmilk for more new material from Kidd Upstairs!
Kidd Upstairs
KVSHMIR
Top Floor Music Group
27th August, 2013