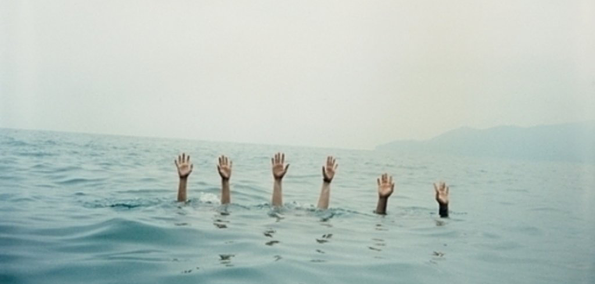 Summer's 2013 outdoor party season won't end without a proper Bang! On Monday September 2 (Labour Day) on the Toronto Island, Electric Island T.O concert and picnic series instalment number 4 brings together a variety of local and international performers set to provide plenty of fun in the sun for techno lovers in a mood for dancing, picnicking, or even both. This year, organizing crew Embrace, Footwork, and Platform—after a successful season of outdoor parties that have featured Seth Troxler, Sasha, Guy Gerber, Hot Since 82, Green Velvet and more in just 3 prior events this summer—assemble a delectable finale with a line-up sure to have you wanting to be nowhere other than at the center of this festival enjoying some lunch under Toronto's skylines, waterfront, and of course, the music.
On an international level, Chaim, hailing from Israel and signed to Berlin's B-Pitch Control label, makes a great addition to EI. Known for dropping a range of jacking sounds with heavy grooves in his sets, there's no doubt he will keep the vibe alive in Toronto. Meanwhile, it's not by chance that UK producer Joy Orbison sees himself heavily recruited at festivals worldwide. Playing favorites like Electric Zoo, Bestival, and Unknown, his global status is at a peak—helping take IE to the next level.
Another world-class name enlisted to this dance haven is none other than Sweden's own Joel Mull. Currently signed to Drumcode, he's played around the world and released under some of dance music's top-pier labels. His love for a raw and booming sound fits perfectly for the night-owls looking for an underground atmosphere that'll help burn off those picnicking calories at the festival. As plenty of good things in the world tend to come full-circle, Tale of Us, the event's closing act, do just that. Originally coming from Toronto and New York, the two met in Milan and have since moved to techno central, Berlin. Known for throwing secret parties that go from sunset until sunrise, they now find themselves back in Toronto and top the cherry to a festival full of so much character.
For local talent, the crew needed to look no further than Toronto duo Deadly Vanity. After crafting a sound inspired by Toronto's assorted music scene, the duo—which initially started as a garage band—found their niche within the electronic turf. Spinning everything from deep house to techno, these two are sure to keep your feet tapping this year. As if that weren't enough to lure the locals to attend, the Platform crew brings a tag team performance; Gera vs. Arron Santos. Given the production crew's reputation of delivering some of electronic music's most cutting edge sounds, there's no doubt these two pack some secret weapons for all to enjoy.
Enter Earmilk's Ticket Giveaway below for your chance to win a pair of tickets to Electric Island before it's too late. Good luck!