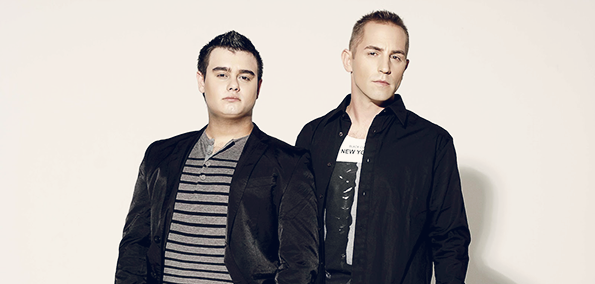 Earmilk has extensively covered the rise of dubstep superstar Seven Lions. Yesterday, he released "Strangers", his collaboration with the equally epic Hungarian trance/progressive duo Myon and Shane 54. Both of these artists are currently making some of the most electrifying, mind-blowing progressive music in EDM right now.
Featuring the vocals of Swedish singer Tove Lo, the song honestly sounds like the perfect blend of the two artists, containing incredibly melodic synths that ride a pounding 4/4 rhythm all the way into an impressive dubstep drop. The song is truly enchanting (and one of the best songs I've heard this summer), so make sure you check it out below and grab it off iTunes today. 
[soundcloud url="http://api.soundcloud.com/tracks/106186251" params="" width=" 100%" height="166" iframe="true" /]
(Also, while you're viewing The Mortal Instruments: City of Bones soundtrack, you might want to go ahead and grab that Zedd song, "Into the Lair", too.  It's a quality electro-house track from the typically progressive house producer).
Seven Lions & Myon & Shane 54
Strangers (feat. Tove Lo)
Universal Republic Records
8-20-2013