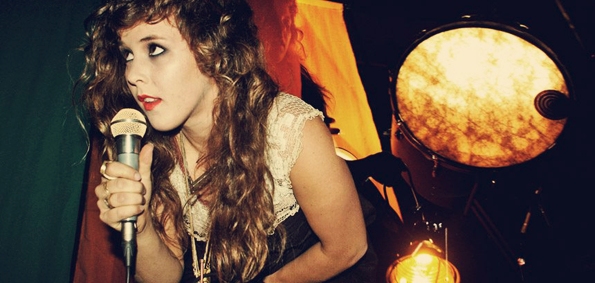 After we were lucky enough to have a Jon Hopkins remix of a Purity Ring's "Amenamy" to overtake our attention a few weeks ago it seemed that the this might be of the only times the two would collaborate. Surprisingly the fruitful outcome in exposing the artists' distinct sound to each others' markets has lead to another track that features the two. This time around Purity Ring lends Megan James' vocals to Jon Hopkins' "Breathe This Air" which was initially released on his organic marvel Immunity earlier this year. 
Throughout "Breathe This Air" Jon Hopkins seems to once again provide a near perfect landscape to showcase the beauty in the subtleties of James' voice. As always James does a great job of holding back just enough to satisfy a listener's need for vocal integration without overtaking the lush instrumentals that surround it. 
[soundcloud url="http://api.soundcloud.com/tracks/104453973" params="" width=" 100%" height="166" iframe="true" /]
So here's to hoping that this is far from the last time that both Jon Hopkins and Purity Ring work together.