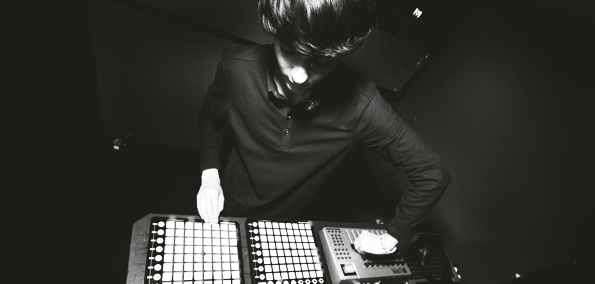 Hugo Pierre Leclerq may still be a teenager, but his reputation in the dance spectrum far excels his years. Under the Madeon name, he has put together a laundry list of accomplishments, most notably as the first DJ/producer to ever take the stage at The New York Stock Exchange. After his well-received 2012 EP The City, Madeon is back with a new single, "Technicolor", released on his own imprint popcultur. Not surprisingly, it's a full-sounding, hard-hitting, melody-driven piece of electro house, with arpeggios from across the electronic kaleidoscope adding some light-hearted fun to the track. The mid-section is warm enough to be a lullaby, but with some white noise builds and a drum crash that packs a punch, Madeon pulls away the downtempo veil only to reveal the dance floor again. 
[soundcloud url="http://api.soundcloud.com/tracks/103719057"]
The accompanying teaser video that first hinted at the track undoubtedly shows Madeon's coming of age. What started as a YouTube sensation is now a recognized prodigy with the performance skills to back his stellar production. It's a clear sign that in the wildly dynamic world of dance music, Madeon's few years of experience and deep musical background will root him as a veteran before long. Tracks like "Technicolor" only strengthen that argument.
---