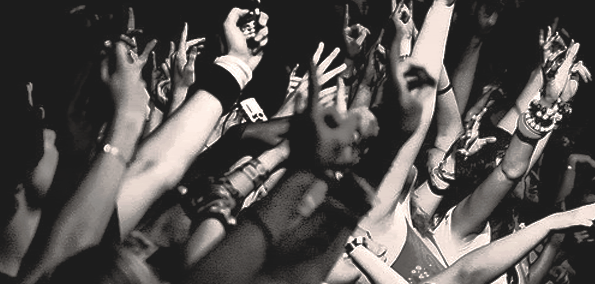 16-year-old golden child Bishop Nehru is not letting off the pedal, accelerating his career at a whirlwind pace. After his first mixtape Nuhruvia, where he showed how talented a 15 year old (at the time of recording) could be. Bringing back the boom-bap 90s hip-hop sound which is also seen to some as "The New York sound," this youngin' has been on the radar of a number of influencers in the industry. He has also worked with New York's Pro Era and the Canadian collective The Bakers Club. It's good to see artists crossing borders and linking up with other like-minded individuals.
His latest mixtape, titled Strictly Flowz, is presented by DJ Simtex and radio personality Peter Rosenburg. These are huge names to have behind you at the beginning of your career, drawing a lot of similarity to New York counterpart Joey Bada$$, but Nehru plans to set himself apart. In about two weeks, he will be on his way to the UK to tour with the legendary Wu Tang Clan. Not a bad way to end the summer, eh? 
[soundcloud url="http://api.soundcloud.com/tracks/100609444" params="" width=" 100%" height="166" iframe="true" /]
EARMILK: Bishop Nehru is an interesting name, how did that come about?
Bishop Nehru: Well, Bishop is from 2pac's character in the movie Juice, and Nehru was inspired by an Indian prime minister. 
EM: What is it about you and your sound that is so intriguing to people that hear it? Are you surprised at how it is being received?
BN: I think it's the fact that I'm really honest with everyone and I actually talk about things that most rappers don't talk about. Like personal issues and problems that I have at home: girls, etc. I'm real appreciative of the love, it's good to know people like my stuff.
EM: You're only 16, do you still have time to go to class with all the music obligations?
BN: Yeah, I still go to school and it's cool. Everything is the same, no one treats me any differently.
EM: Do you think your career would be any different if you weren't a native of New York?
[soundcloud url="http://api.soundcloud.com/tracks/101654613" params="" width=" 100%" height="166" iframe="true" /]
BN: Actually, yeah, I do, It's because New York is on the comeback and people see New York as on the rise, so that could be a reason why.
EM: If your house was burning and you could only grab one outfit, what would it be?
BN: I would grab my green Milk Crate hoodie, the black jeans that I have on now, and my Bugs Bunny 8s.
EM: Your latest mixtape is hosted by DJ Simtex and Paul Rosenburg, how did that connection come about?
BN: My manager asked when I was working on the tape if I wanted a DJ to host it because I wanted it to have a really old school style. I said yes, and I thought Rosenberg would be good for that, so we reached out and he was interested. I met Simtex during my UK show, so we reached out and made that happen.
EM: Are you excited to tour the UK with the Wu-Tang Clan?
BN: I'm not really excited, I'm more excited to just get on stage and perform. The UK crowd is really receptive.
EM: For Earmilk readers who might not know who you are, what are some last words you want them to take away from this?
BN: That I'm not the average 16 year old. I'm extremely honest which is something I'm big on, and, umm, I love women! ( laughs)
[soundcloud url="http://api.soundcloud.com/tracks/101654738" params="" width=" 100%" height="166" iframe="true" /]