The producer known as Oliver Twizt has been deeply influenced and inspired by music when he was a kid. Scrounging through records and being at the heart of the dance music scene in The Netherlands while it was just forming allowed him to build a base to be able to grow and extend his talent in many different directions. Twizt has taken successful leaps into multiple different genres, and each time completely submerging his production in the style. Recently taking an interest in trap and returning to his hip hop roots, he's returned to his electro house roots on his latest EP due out next week on New State Music. We got an exclusive first listen, and within seconds it quickly became apparent that Crash/Truck Volume's two tracks were put together carefully and thoughtfully with a real vision in mind.
Crash/Truck Volume is, like any impressive EP, a jump into one style of music where you can also hear and feel the influences that got the producer's artistic creative juices flowing. On "Crash," the track has a funky house groove that seamlessly transforms into uplifting piano riffs, melodic electro synths, and a hip hop inspired beat.
"Truck Volume" is all around scintillating, and a track that if played at the loudest possible volume, can transport you to another universe if you close your eyes. Any record that is moving and encompassing like that gets an A in my book. We also got to chat with Twizt beyond what he has found on this EP, about his influences and inspiration.
Earmilk: You were drawn to music at an early age. How did you end up getting into hip hop and hard dance? 
Oliver Twizt: I grew up with 90's MTV and all the hiphop they played I had to buy (on cassette).  I discovered new artists in the recordshops and my interest kept on growing in hiphop. By the time i was 16, I owned most of the new hip hop albums. 
Regarding to harder dance styles, in Holland hardcore and happy hardcore were humongous and since I was born with an affection for dance music, I was super hooked on these styles. To be honest I forgot where I heard my first hardcore record, but I had the full thunderdome collection!
Who were the artists that really inspired you to do this for a living?
Oliver Twizt: Gregor Salto and Sidney Samson were the first two guys who really inspired me to make more music and dj. They were also the first one's that signed one of my records. That was back in 2006.
Where did you get the name Oliver Twizt from? Does it have anything to do with the Charles Dickens character?
Oliver Twizt: My first DJ name ever was J-Twizt and that was back in 2005/2006. After my breakup with skitzofrenix I needed a new DJ name quick and since Oliver is my second name "Oliver Twizt"  was an easy step. 
You've had your hand in producing behind the scenes as well as what we know you for by name. Have you had any tracks that you produced on that people might not know it was you who was working behind the scenes?

Oliver Twizt: Well I don't really like to talk about ghost productions, but I recently finished up Yeezus, which I'm sure you've all heard of. It's a catholic album for some churches and things :p haha just kidding
You've obviously caught the trap music bug. How did you fall into that? What do you say to those who have been tough on the genre?
Oliver Twizt: It was a trap, didn't even see it coming. My first trap mix was for A Trak & Dillon Francis - Money Making and I wanted to make a mix that Atrak would def play in his sets and since that the trap requests came in. For those who don't agree, it's all good. I'm not planning to become a trap or hiphop dj, but I ask people to open up for it when I drop a couple of trap songs in my sets!
Aside from trap, how has your own music changed in the time that you've been producing?
Oliver Twizt: it got more melodic and it makes more sense musically now. I actually now know how a compressor works and how to master properly. I shifted from the more techy stuff to more bigroom stuff and im feeling pretty comfortable with that.
You've worked with a lot of great producers - most recently Steve Aoki - who are you looking forward to working with in the future?
Oliver Twizt: I am always excited for working with artists that inspire me. Currently I'm working with Ansol, two really talented boys. Im excited to work with Anthony Preston.  He's a songwriter who works with Will-I-Am and Britney Spears.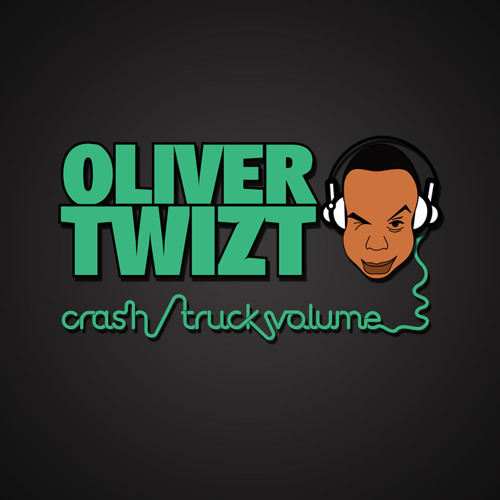 Oliver Twizt