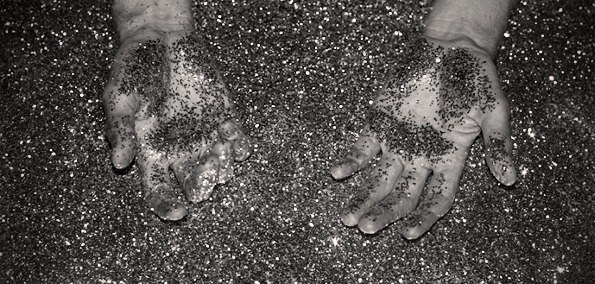 When in the mood for something different look no further then the UK newcomers Deafkid, as their experimental pop sound can venture through the entire musical spectrum, while constantly maintaining focus. Being able to make something seemingly random come across as cohesive is a sign of maturity that is developed through experience. The experience between Chris Lockington and Flo Sauvaire, who make up Deafkid, relates back to their days supporting Ghostpoet in performing in his live band from 2009-2012. While Deafkid have proven that they can carry out a mellow and acoustic driven sound, their new release "Vigilante" is a bold move in a new direction.
Throughout "Vigilante" Chris and Flo's sound falls somewhere in between a British indie hook and an experimental, yet mellow vibe that is generally tied to either the Tune-Yards, or the Dirty Projectors. The experimental sound is made up of ad-lib-esque guitar work, adventurous rhythms and effects galore. "Vigilante" is tied into a double A-side single that is due out July 15th on Tape Club Records.
[soundcloud url="http://api.soundcloud.com/tracks/94611541" params="" width=" 100%" height="166" iframe="true" /]
In order to truly dissect Chris and Flo's ability to move between genres it is worth listening to "Talk" off of their debut double A-side single, released late last year. In "Talk" Deafkid take on a folk-driven sound made up of subtle vocals and softly plucked guitars. Through the duration of the song, electronic drum patterns and ambient synths provide an escape from the norm that make up the numerous existing folk collectives. 
[soundcloud url="http://api.soundcloud.com/tracks/49060246" params="" width=" 100%" height="166" iframe="true" /]