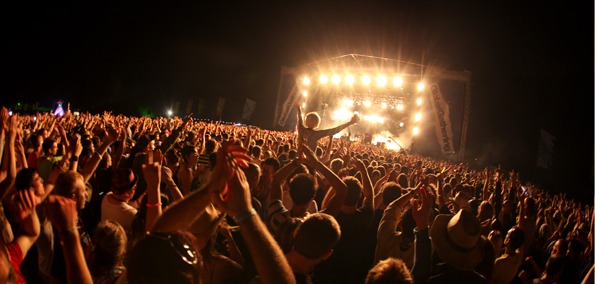 Every day At Earmilk we receive a lot of submissions, and we feel like we have a responsibility to listen to every track we get -- but it definitely gets tough.  We're all volunteers here, and with sometimes a hundred submissions a day it's inevitable that good tracks slip through the cracks.
To help fix that today we're launching our own chart to help source top music from emerging artists.  Our writers will be checking the chart to search out new artists to feature every week and prospective artists can participate in the chart and get their fans to vote to help move them up the chart just like you would on Hypem.  But we're also taking it one step further.  We're going to be teaming up with some of the biggest labels, Youtube channels, festivals and hardware/software companies to make trending on this chart as valuable as we possibly can.
To launch the chart we're teaming up with Capital Boom Records  to give up-and-coming artists a release on iTunes and Beatport.  We're looking for artists who have been hard at work in the studio and who have been waiting for their first release!  This is an opportunity to launch your career in the music industry and to have your work featured on Earmilk as well as trend on wavo.me's global music charts.
Submit your track to our microsite here:  Then get your fans and friends to vote, and get it ranked up in the chart.  Our A&R team will be listening and releasing our favourite tracks on releases on iTunes and Beatport with full support from Earmilk and our partners.   We're expecting a high-number of submissions, so be as creative and original as possible to stand out!

Powered by Wavo.