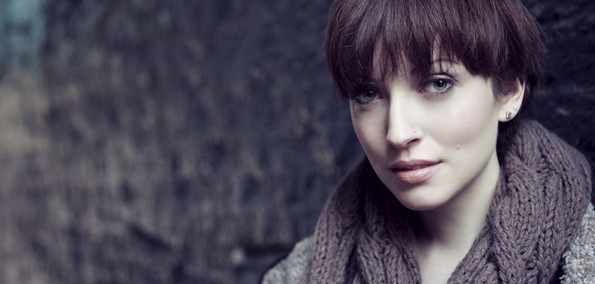 Between all of the false premieres and the general hype that surrounded the release of Daft Punk's "Get Lucky", you're probably like us: it would be easy at this point to get the song stuck in your head even if you've never seen the actual lyrics to the main verse. Of course, no #1 hit exists without its onslaught of remixes and covers that attempt to inject new life into an over-played melody, thereby appealing to audiences anew. While plenty of "Get Lucky" remixes and covers have come and gone (including this interesting reggae interpretation), no one thus far has been able to maintain the song's fluid nature while focusing on its minimalistic and soft effects.
[soundcloud url="http://api.soundcloud.com/tracks/89844700" params="" width=" 100%" height="166" iframe="true" /]
This is where London three piece Daughter shines through. Their rework provides an almost glossy laminate film that sets the song in such any icy bond, it will take a good number of remixes and covers to pick up where they left off. When listening to Daughter's cover of "Get Lucky" we are often reminded of The xx, where a solid beat and ambient textures made up of airy guitar work support soft-spoken lyrics--it also helps that Daughter's Elena Tonra's voice is at times nearly interchangeable with Romy's. Contrasting the original, "Get Lucky" is brought back down to Earth from its suspended state, as the overall scaled back approach makes for a light cream that can be placed over a tart puff pastry. Every bite should be enjoyed before you move on to the next.