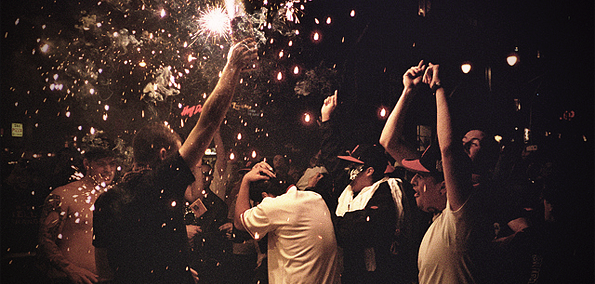 As the weather continues to warm here in the Northern Hemisphere, festival season brings us an avalanche of events for music lovers to feast their ears on. Returning for a second year to the sun-soaked Arizona desert, the Midway Music Festival & Carnival will impress with three big names that tap into a variety of genres: 2 Chainz, Diplo, and Krewella. Ranging from rap to trap and throwing in some house to top it all off,  it's a festival where anyone can go and find something they like. We're also giving away two pairs of VIP tickets which include a meet and greet with Krewella! Enter below.
2 Chainz, aka Tity Boi, aka Tauheed Epps is nothing short of a phenomenon on the current rap spectrum. The hip hop artist has been featured on tracks on every label and with every rap crew imaginable, and is now finally in his prime. Having 2012 as his real breakthrough year to the mainstream, the rapper is fully booked throughout festival season, and without a lack of new material. A real must-see for your bucket list, the only thing predictable to expect from the Georgia native is a crazy show.
Whether you know him as Diplo, or through his efforts as Major Lazer, Wesley Pentz has made a name for himself through a career of stunning releases that only seem to get better. The cheeky producer has been instrumental in fostering the bourgeoning trap movement, all while spawning the infamous #expressyourself pose and recently playing four shows in different cities all in one night. If you haven't been keeping tabs on him, listen below to some of his latest (and possibly greatest) releases.
Krewella, the progressive to dubstep trio who hail from Chicago, Illinois, will also be performing at the event. Just a few days ago they released a free remix pack of their track "Come & Get It," featuring six new revisions of the song. My personal favorite would have to be Kairo Kingdom's remix, though fans have really grown to love Savoy's trap take on it as well. The trio that includes a brother-sister combo are something special to watch live, with unpredictable performances that include everything from pop hits to dubby electro.