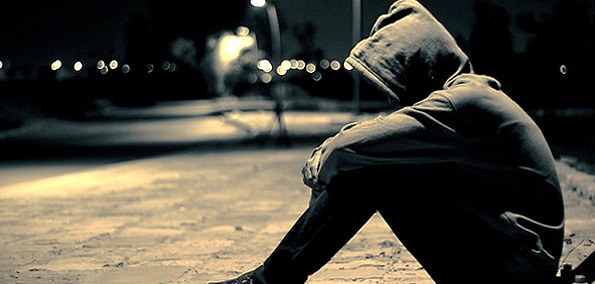 There are just some songs out there that trigger some subconscious emotions, and while that moment is rare, it is one of the most amazing things to experience. It's when I know that there is something innately special about our relationship with sound; whether it was the first time I heard Beirut's "Venice", or MF Doom's "Doomsday", some songs just speak to something I never knew was even within me.
Los Angeles-based Young and Sick's new song, "Continuum" just happens to be such a track. Maybe because I heard this coming back from a surprise birthday party in which the alcohol flowed more than I was expecting, but something just clicked. Maybe it was the desperation, or the loneliness in their voice, or maybe it was the sense of hope that was magically sprinkled within, even as the lyrics made me sadder than I would like to feel. 
All of that just hit me hard, and I had to listen a couple of times to take it all in. I genuinely love this track, even though it's within a genre that doesn't always catch my eye. 
The group themselves are very elusive, their Tumblr reveals nothing, and their Wikipedia page only indicates their success in the fashion and art world. It will be interesting to see where they try to venture into next.