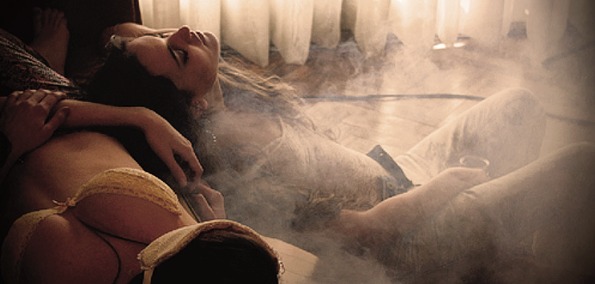 Little is still known about the electronic music group OVRJYD. About a month of internet existence and only 28 followers on soundcloud, that much is expected. Discovering diamonds in the rough is what Earmilk has always been about, and I am here to formally introduce to you the future bass sounds of OVRJYD. When asked about some background information about the project, the response was a beautifully poetic statement:
We live by the seaside, 
we enjoy music from all walks of life,
and like to twist sounds into something new and different.
We're influenced by landscapes and nature.
OVRJYD is an escape for us.
This first track that I am introducing is a bootleg mix of classic Justin Timberlake. Vocals pitched up heavily to an almost indistinct tone and an airy bass creates a soothing atmospheric mood. About three quarters of the way into the rack the lead synth finally kicks in and the real sound finally comes through.
[soundcloud url="http://api.soundcloud.com/tracks/81631084" iframe="true" /]