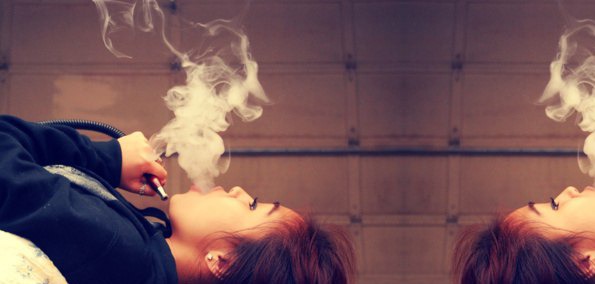 After a successful 2008 debut with his LP Mothership, Sonarpilot swept back onto the scene March 4 with a 2-CD, beautifully packaged tour-de-force titled Radar, blending influences from house, dub, and techno. Taking advantages of connections fostered through managing his label Sonarpilot Audio, the second CD of the release contains a huge variety of remixes from artists like Ramadanman, Danny J Lewis, Trevino, Jonny Miller, and more. 
In addition to the interview below, where we discuss Sonarpilot's sound, production techniques, remixers, and inspirations, we also have an exclusive mix from the man himself. It's really good and we highly recommend you listen to it.
[soundcloud url="http://api.soundcloud.com/tracks/80829440" params="" width=" 100%" height="166" iframe="true" /]
Plaid - Thank
Ralf GUM feat. Oluhle - Linda (Da Capo's Touch) 
Trevino - Shank
Blaq Soul feat. Thukie - Tshiyo Tshiyo (Soule Villain's InsomniaBroken Remix)
Andy Stott - Luxury Problems
Monsieur Adi - Some Kind Of Love
Basic Soul Unit - Late Nite Shift
Sonarpilot – URMBR (Original Mix)
Underworld - Dark & Long (Christian Smith's Tronic Treatment)
Sonarpilot - Open House (Kirk Degiorgio Remix)
DJ Q - We Are One
Blu James - Spaceships (Simbad Dub)
Gilles Peterson's Havana Cultura Band - Afrodisia (Rainer Trueby Remix)
Michel Cleis - Mir A Nero (Original Mix – Edit)
Jimpster - Can't Stop Loving
Claro Intelecto – Reformed
Recondite - Tie In
Plaid - Tender Hooks
EARMILK: How would you describe your sound, for people who might not already be familiar with it?
Sonarpilot: I am not a big fan of the fashionable trend towards melodic monotony. I like our releases to be colourful and move between genres. DE:BUG, the leading German magazine for electronic music, said in their recent review of Radar that the Sonarpilot sound moves between melodic house, dubtechno and downtempo. That's a pretty good description. The remixes on the album extend that range, with techno tracks from artists such as Trevino or Kirk DeGiorgio, house tunes from people like Danny J Lewis or a dubby Ramadanman refix.
EM: How did you first get your start with music production?
SP: I first began to make music back in the 80s, starting with New Wave and then quickly drifting towards electronic music. I ran a recording studio, produced bands and made my own music which became increasingly experimental, technoid and ambient. In the 90s, I became busy with other things and moved away from music. In 2008 I dug out my ancient analogue synths, put some new software on my laptop and began making music again.
EM: Do you make music with the dance floor in mind?
SP: I don't arrive at the studio thinking okay, today we do a dance track. When I start to work on a new track, I do not know where it will go. I usually have something that serves as the core of a track, the catalyst. This can be a an acoustic element such as a rhythmic or melodic structure or a sample – but more often it is a certain atmosphere, a mood. Maybe even it's a scene from a book or movie thats in mind, that can provide inspiration too.
I play around with this initial idea and watch it grow. This process does takes time, I am a pretty slow worker when I think about it but after a while I can see where the track is headed. At this stage I might steer it in a certain direction.
EM: You've dealt with remixers a lot. How do you find the right people to remix tracks?
SP: We just invite people to get involved, people whose work we like and whom we want to work with. Of course there is a musical element as well as a personal aspect. And we are trying to get a good balance between the more known name producers and people who are fresh and new to the scene. Jonny Miller, the label manager of Sonarpilot Audio, plays a very important role in that process. He has an excellent network and keeps coming up with new names and ideas.
EM: What is the value of having both a remix (or series of remixes) and an original track?
SP: Remixes have become a fully independent art form, really. A remix might take one single element of the original track as a starting point; it grows from there and develops its own life.
Think of a remix as the next chapter in a book which is written by a series of different authors. It is fascinating to follow that story as it keeps taking completely unexpected turns. The process is always full of surprises: you send the stems of your track to an artist whose work you like – and you never know what will come back. When I receive a remix I feel like a kid who is unpacking a shiny present under the Christmas tree. Radar documents that process, follows that story line and – hopefully – keeps surprising the listener.
EM: Radar is a pretty epic release - a ton of originals plus a ton of remixes. What was the thought process that went into that album?
SP: I spent about two years working on my first album, Mothership. Most of that work was done alone in the studio. After that, I wanted to open the project and involve more people to make it broader and richer. From the beginning it was clear that I ultimately wanted to create another album. We started with a series of digital EPs which contained two originals and two remix tracks. After two years we had lot of great material under our belts and we needed to pull it all together, rearrange it, make it work as a whole - and here it is! I know it's a lot of material, but we needed enough tracks to illustrate different styles of music that we are feeling. 
EM: How did Sonarpilot Audio (the label) come about? Can you expand a bit on the vision of the label?
SP: The label is a launchpad – for our own stuff but also for people we like. It gives us a very efficient way to get our stuff from the studio out to our listeners quickly. So far we have focussed on productions around the Sonarpilot family. I would like to expand that scope and include a broader range of artists in the future. That will take time as we can only do that in an organic way, working with people we really like artistically and personally. It's got to be right.
EM: What music has been inspiring you lately?
SP: I have been listening to a lot of music which is played on traditional instruments but has elements of electronic music. That ranges from old classics such as Steve Reich to more recent stuff, such as the German trio Brandt Brauer Frick, the latest albums by jazz acts such as Nick Baertsch's Ronin or the Esbjörn Svensson Trio or the recent release from Pantha du Prince – a pretty unique cooperation with The Bell Laboratory.
EM: What's coming up for you in 2013?
SP: Well, for the time being the release of Radar keeps us pretty busy. But there is new stuff on the horizon: I have begun to work on new Sonarpilot material which might be the core of the next album. And then there are ideas for cooperations that might extend the idea of the remix in some way. I also recently re-discovered some tapes of experimental music I created back in the 1980s.