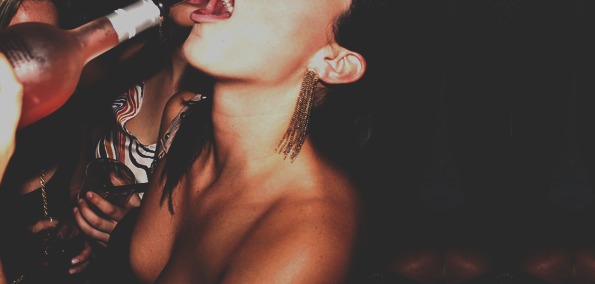 Earmilk is excited to present the 1605 Label Night, featuring sets from tech house masterminds Umek, Pleasurekraft and Stefano Noferini, this Friday, March 8 at Sound Academy. With a total of 18 DJs on the bill, including some of Toronto's top local talent, this is one night you don't want to miss out on. Here's a little teaser video to get you excited for Friday's festivities.
Having spent decades now at the top of the techno charts, Slovenia's Umek is a tech house legend, and one of the pioneers of the electronic music scene in the country. He is also arguably one of the hardest working DJs in the world, playing more than 100 shows a year. Though he travels constantly, Umek's involvement in the arty 1605 Label has helped hundreds of talented young artists find a place in the global electronic music scene, as the label has become a world renowned resource for any club DJ. 
Pleasurekraft is the self-proclaimed hedonist duo of Kaveh and Kalle, hailing from Washington DC and Stockholm, Sweden. They describe themselves as "a simultaneously visceral and cerebral experience induced only by the seductive, deep, groove heavy, underground techno inspired music that you hear the kids listening to", but you might just have to find out for yourself. 
Italy's Stefano Noferini is one of the nation's most respected producers, and his years of experience have cemented his status at the top of the dance music food chain. Stefano has the ability to tap right into our primal need to dance, and while you may miss the subtle expertise filling your mind with proper house grooves, but your body will hail the call, understand, and you'll be dancing like you've never danced before.
With Umek, Pleasurekraft, Stefano Noferini and supporting acts Subplot, Sam Haze and Earmilk's own Jamie Gone among others, this is definitely going to be a night you don't want to miss. Tickets are $35.00 and you can email [email protected] to arrange to pickup a hard ticket and save the online servicing fees. See you there!