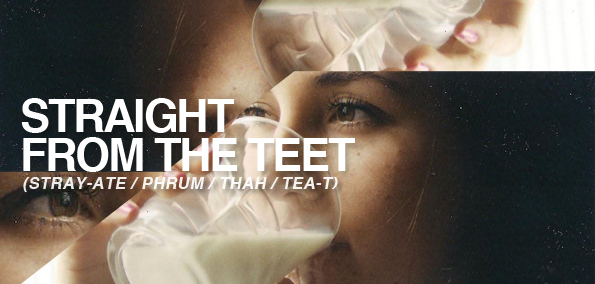 A year has come and gone as music has helped get us through the toughest of times and keep us happy during the best of times. Although this year didn't end up being one to remember for music lovers, at least it didn't end last week right? I've covered 7 albums a week since January and now it finally time to unveil my choices for the top 50 albums of 2012. I want to thank all of the readers for sticking with me this year and wish everyone a happy holidays and a very merry Christmas. I can't wait to get started on new albums in 2013!
---
Download:
Here We Go Magic – Make Up Your Mind
---
Download:
Bersarin Quartett – Zum Greifen nah
---
Download:
Chromatics – Lady
---
Download:
Oddisee – Let It Go
---
Download:
Crystal Castles – Sad Eyes
---
Download:
Neil Halstead – Digging Shelters
---
Download:
Miguel – How Many Drinks?
---
Download:
Ponderosa – D-Nile
---
Download:
First Aid Kit – The Lion's Roar
---
Download:
Hudson – The Falconer
---
Download:
Hammock – Together Alone
---
Download:
Caspian – Procellous
---
Download:
Frank Ocean – Bad Religion
---
Download:
Shearwater – Pushing The River
---
Download:
Nils Frahm – Do
---
Download:
Poolside – Slow Down
---
Download:
Horse Feathers – Where I'll Be
---
Download:
Lupe Fiasco – ITAL (Roses)
---
Download:
Japandroids – Fire's Highway
---
Download:
Kinack – Mossback
---
Download:
Tall Ships – T=0
---
Download:
Deftones – Entombed
---
Download:
The New Law – Get Your Gun
---
Download:
Blazo – Heartbeat ft. Nieve
---
Download:
Dry The River – Animal Skins
---
Download:
Andrew Bird – Desperation Breeds…
---
Download:
Port St. Willow – Tourist
---
Download:
Edward Sharpe and the Magnetic Zeros – Fiya Wata
---
Download:
Glass Kites – Terra
---
Download:
Lost In The Trees – Neither Here Nor There
---
Download:
Alt-J – Tessellate
---
Download:
Fiona Apple – Werewolf
---
Download:
Bear In Heaven – The Reflection of You
---
Download:
Swans – 93 Ave. B Blues
Download:
Godspeed You! Black Emperor – Their Helicopters' Sing
---
Download:
The American Dollar – Faces In The Haze
---
Download:
Tame Impala – Elephant
---
Download:
Chet Faker – Love And Feeling
---
Download:
Submotion Orchestra – Blind Spot
---
Download:
Robert Glasper Experiment – Move Love (feat. KING)
---
Download:
–
---
Download:
Message To Bears – Farewell, Stars
---
Download:
The Oh Hellos – The Valley
---
Download:
Grizzly Bear – Sleeping Ute
---
Download:
Beach House – Lazuli
---
Download:
Alcest – Autre Temps
---
Download:
Tennis – Petition
---
Download:
The Tallest Man On Earth – Wind And Walls
---
Download:
Kendrick Lamar – Sing About Me, Im Dying Of Thirst
---
Download:
Sigur Rós – Ekki múkk
---