A pseudo-countdown of top picks and underrated favourites, this year's crate of tracks have never been so contradictory. With dance music shedding its latest claim to fame, the base has gone to the drawing board to define, create, and take the road less traveled by. Things got a little weird, but regardless of the differences in tempo and groove, it all sort of made sense as it represented a common approach of making it for the work and not the pay check. There's no set formula, no sample pack, no plugin with a preset to land you a spot and that makes the milk all the more satisfying. Loose experimentation at the bottom with careful considerations for the top, this list is about the sound not the hype. Making sure that you go into the new year without missing a well curated beat.
---
Floorplan
#70. Altered Ego (Original Mix): M-Plant

Maybe we're still coming down from the high of Robert Hood's (Floorplan) show last Saturday but those clap heavy 909 lines he's perfected with his fellow Underground Resistance cohort Jeff Mills will never go out of style. Hood keeps it simple with a single 2 beat FM synth stab that teases us with rising filter and decay sweeps. 

Play: Floorplan – Altered Ego
---
Breach
#69. You Won't Find Love Again (Original Mix): Naked Naked


The number of side projects are sinking in, this one comes via Ben Westbeech aka Breach. Some songs are just meant to be played at 3am to bring you from peak time into absolute bliss as Westbeech's vocal gives Starving Yet Full of Azari & III a run for the most soulful male house vocalist since Adonis.

You-Wont-Find-Love-Again-(Original-Mix)--EM1212

Play: Breach – You Won't Find Love Again (Original Mix)
---
Nautiluss
#68. Troubleman (Original Mix): Turbo Recordings

The most debated topic around at our skype office was about which tracks to select from Turbo's stellar "New Jack Techno" compilation (spoiler: there's more than one) Nautiluss managed to settle in nicely at Turbo where he's found a balance between the impeccable sound design on his Hemlock works and his knack for moving a dance floor from his Thunderheist days.

Play: Nautiluss – Troubleman
---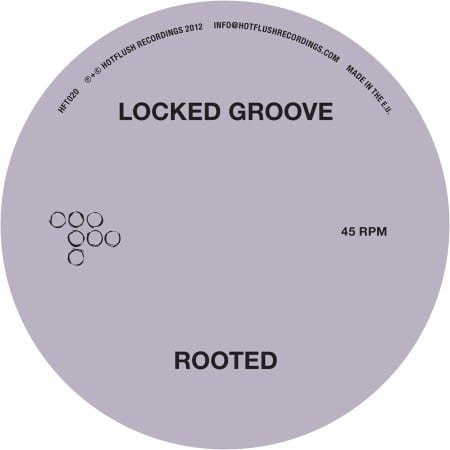 Locked Groove
#67. Rooted (Original Mix): Hotflush Recordings


DJ'ing should be about taking a crowd on a journey. Knowing when to bring an audience to a frenzy while stripping things down to a state of zen like euphoria. "Rooted" starts off with angelic pads and one of the crispest open hats we've heard in a minute, while a square bass honed by UK techno bubbles through at the 3 minute mark erupting into an all out floor shaker.

Play: Locked Groove – Rooted
---
Justin Martin
#66. Ruff Stuff (Eats Everything Reruff): Dirtybird

Entry number one on our chart of tracks sampling "The Hunt For Red October" is this rework of one of the lead singles off of Justin Martin's Ghettos And Gardens LP.  Aside from the bassline, Eats Everything doesn't add a whole lot of new elements yet manages to construct a floor stomper while staying true to the original.  Look for a joint venture between the two in 2013.

Ruff-Stuff-(Eats-Everything-Reruff)--EM1212

Play: Justin Martin – Ruff Stuff (Eats Everything Reruff)
---
Fantastic Man
#65. It's Essential (Original Mix): Let's Play House


Big piano house riffs lace this jam courtesy of Mic Newman's side project Fantastic Man on Jacques Renault's Let's Play House. The crude sample job on the piano and horns give it a french touch feel while a Voyager-esque pitch wheel squelch breaks down into an arp groove that brings in a rim shot driven drum line providing the glue that pieces all the parts together.

Its-Essential-(Original)--EM1212

Play: Fantastic Man – It's Essential (Original)
---
Mikron
#64. Soul Provider (Original Mix): Zone

While there were some solid releases on Gesaffelstein and The Hacker's Zone Records in 2012, it's Mikron's debut EP that makes our crate. Is the clap dripping with reverb and steel factory percussion a little reminiscent of their label boss? Perhaps, but the tasteful constraint in which they operate under solidifies their spot in a cramped French techno scene.

Play: MIKRON – Soul Provider
---
Delroy Edwards
#63. 4 Club Use Only (Original Mix): L.I.E.S

If you've had enough of the overproduced EDM monstrosities du jour, may we suggest Resident Advisor's label of the year L.I.E.S as a place to seek refuge. From the one take drum machine loop without a fill to be found anywhere, to the hiss of the tape machine, you could have told us this was a Metroplex release from '85 and we would have believed you.


Play: Delroy Edwards – 4 Club Use Only
---
Bambounou
#62. Fake Jake (Original Mix): Youngunz

In the words of Teki Latex, Bambounou "doesn't even care about that house music, that techno music, he just listens to the drums. For us its his subterranian pitch dives that keep things fresh. From the atonal synth on "Nappy Head" to the kick drum on "Hugz" to the triplet stabs on "Fake Jake", it's always something we haven't heard before."

Play: Bambounou – Fake Jake
---
Duke Dumont
#61. Street Walker (Original Mix): Turbo

"Street Walker" was Duke Dumont's coming out party. A bridge between his Baltimore house phase with tracks like "Pop Dat Poosay" to the soulful house anthem "The Giver".  The infectious D'Angelo sample gave the track enough legs to garner festival play from A-Trak and Crookers while still holding down support from tastemakers such as Daniel Avery and Erol Alkan.

Duke-Dumont---Street-Walker-(Original-Mix)--EM1212

Play: Duke Dumont – Street Walker (Original Mix)
---
That wraps up part 3 in our ongoing 100 track series. Keep an eye out as we unravel the rest of our crate into the new year and grab what you missed off Beatport, Boomkat, and Juno.
Part 1. EARMILK Crates 100 Dance Tracks from 2012 [100-91]
Part 2. EARMILK Crates 100 Dance Tracks from 2012 [90-81]
Part 3. EARMILK Crates 100 Dance Tracks from 2012 [80-71]
Part 4. EARMILK Crates 100 Dance Tracks from 2012 [70-61]
Part 5. EARMILK Crates 100 Dance Tracks from 2012 [60-51]
Part 6. EARMILK Crates 100 Dance Tracks from 2012 [50-41]
Part 7. EARMILK Crates 100 Dance Tracks from 2012 [40-31]
Part 8. EARMILK Crates 100 Dance Tracks from 2012 [30-21]
Part 9. EARMILK Crates 100 Dance Tracks from 2012 [20-1]