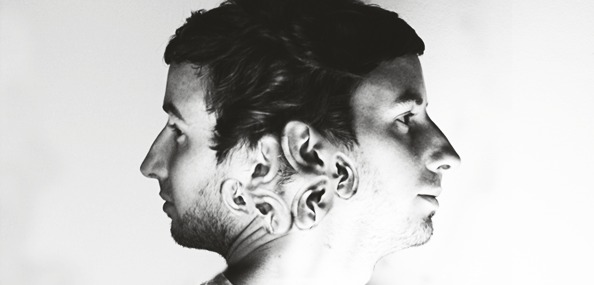 Max Cooper is a U.K.-based producer who has been building quite a reputation for himself over the last few years by releasing a wide variety of EPs and -- more recently -- touring the globe extensively. Max's latest offering sees him teaming up with Montreal's acclaimed psychedelic pop outfit Braids. The EP, entitled Conditions One, was a collaborative effort between the two entities, in which Max obtained many of the band's old vocal recordings to assemble new sounds that reflect the strengths of Max as a producer and the more ambient palettes of the vocal work common in many Braids tracks. The EP sees Max blending the pad-like textures of the Braids vocal recordings with his trademark glitch-heavy beats and sharp accents, creating a delicate contrast of organic beauty and calculated electronics unlike anything he has released to date. Max was kind enough to take some time out of his busy touring schedule in South America to answer a few questions I had about the EP and his blossoming career in general.
As a producer/DJ who tours globally, how did you connect with a band like Braids? What made you decide to work together?
Braids make amazing music, so that's how I knew about them! And then I was playing in Montreal, at Igloo-fest (which is a pretty mad and excellent event by the way) where they are from, and we caught up then for a drunken sofa interview. Their sound is something I strive for in my productions, so they were an obvious choice to request a collaboration.
Can you describe the way you guys actually went about creating the EP?
It was pretty simple, I just went through their back catalog and requested some vocal recordings from some old tracks. Then they send me over a load of bits from old studio recording sessions, and I pulled out the parts I wanted and brought them together to make the tracks.
Since your earliest Traum releases years ago your popularity has increased quite a bit. In what ways have things changed for you over the last few years?
The main thing is that everything has got more and more hectic! I used to sit at home for countless hours and days and weeks slaving away at my music, trying to make something decent, whereas now I'm traveling more than I'm doing studio work. It's fun, but sometimes I long for the old days of being able to really take my time and work in a pressure-free manner, I think I'm going to take a break sometime and go and live like a hermit on a mountain, so I can get back to the roots of my music.
You've continued to work closely with Traum as your discography has expanded, can you describe your relationship with the label? In what ways has Traum helped you get to where you are today?
Traum has been instrumental, they took the risk with me and pushed my music to their audience, which was the starting point for my career. The label boss, Riley Reinhold, also encouraged me to apply concepts for my tracks from the start, which proved really useful both in terms of generating interest, and providing me with a rich source of ideas to work with. Now I've got a good understanding with the label and I'm pretty free to experiment with my releases and try things out which might not be obvious sellers, which is really important to me, I don't want to get stuck in a creative rut.
Despite the large number of EPs you have released, we've yet to see a Max Cooper full-length. Is that something we can expect from you in the future?
Yes you can expect an album soon, I've been working on one for a long time now, but it's still not quite managed to come together just right. It's a new type of project for me, one I'm not experienced with, so I'm taking my time and putting lots of work in to try and get it right. I think the first album can make or break an artist, that's why I've been holding off until me, and everyone I work with are happy with it.
South America has a pretty big creative buzz surrounding it right now with many new festivals popping up and a lot of South-American artists getting international attention. From your experience as someone who has toured there recently, how would you describe the music and arts culture there?
It's a big place, so it's hard to generalize, but from what I've seen there's a great music scene at the moment, lots of interest and hectic parties! One thing that struck me in a lot of places there was how big Sasha and John Digweed are, they're obsessed! [laughs] My Xpander remix came in pretty handy any time I wanted to send people into some sort of ravey fit.
 Conditions One is out now on Fields, stream the EP featuring Canada's Braids in the Soundcloud player below or purchase it here.