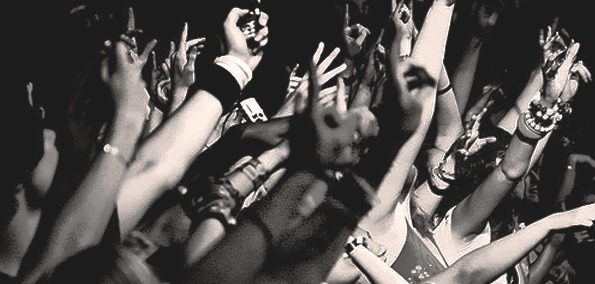 Dear EARMILK-ers, we are back and happy to introduce you a new French electro-pop group named DGTO. This noteworthy duo is the result of friends, Florian and Stéphane, who decided in 2011 to create a pop electro music band. Based out of Lyon, the middle east of France, this area boasts great gastronomy and rich history which only add to DGTO's originality and deft ability to blend a range of genres from electro to progressive house, disco to house, and back again. All characterized, of course, by an audible "French touch."
Moonrise is a subtle combination of electro-house pop disco house with catchy electronic rhythms and melodic pop synths. The EP contains three originals tracks, starting with "Moonrise", the main theme of the release, which is built upon a solid drum and pop synth line enhanced by a bright vocoder vocal. The second track, "High Voltage" is an overpowered electro rock track that oozes with fat bass and efficient electro synths line all the while sampling disco vocals. The last track, "Shine" is another quality electro progressive house track influenced by Alan Braxe and Lifelike
Ep contains a 4 quality remixes bonus, from Mac Stanton, founder of So French Records and this month's Trax Magazine winner, as well as Aaren Reale (Dim Mak Records), Sawagii(Record Makers/Kavinsky Winner Contest) and up-and-comer Nebbra.
Get Moonrise off Beatport & So French Records starting today. C'est vraiment géniale!
[soundcloud url="http://api.soundcloud.com/playlists/2967048" params="" width=" 100%" height="450" iframe="true" /]
DGTO-High-Voltage-original-mix--EM1212
Download:
Buy "Moonrise Ep" here