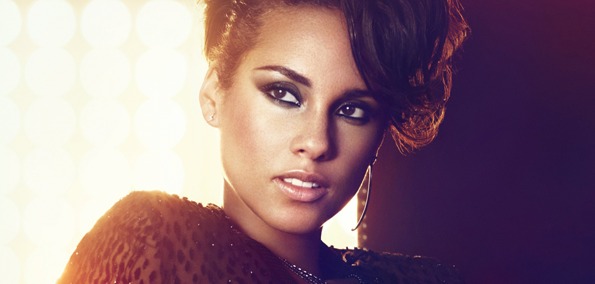 A few things become incredibly transparent when listening to Alicia Keys' penultimate track from Girl on Fire. First, Frank Ocean obviously cowrote this song. "One Thing" sounds like it should have been an epilogue or hidden track right after "Bad Religion." The lyricism is every bit as heartrending as anything on Channel Orange: "I thought you'd pick me up from work; I waited for your truck for a half an hour" is one of those slight but brutally sad, human details that peppers Ocean's songs and make your (my) eyes well. Second, if it weren't for Adele, Alicia would have the best female voice in popular R&B by a mile. Her pitch hovers pretty high, but somehow her timbre is just so brothy and rich (I probably just made you hungry for soup). And third, Swizz Beats is a lucky lucky man.
http://www.youtube.com/watch?v=GlQvAejwN2Q
Start with "One Thing," but definitely give the rest of Alicia Keys' downtempo tracks a listen -- they are unquestionably the most rewarding portions of her new album. Hit up the links below to buy Girl On Fire.