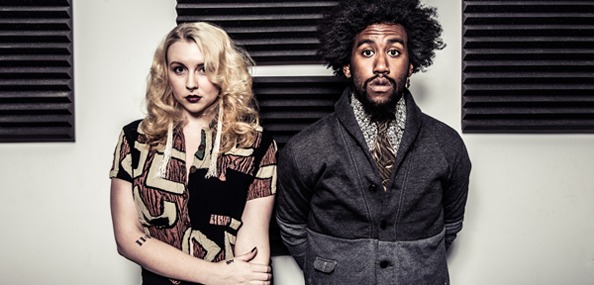 After making a splash with her video debut early last month Chicago based singer-songwriter Lili K and producer Peter Cottontale have released their collaborative Metal Petals EP. As a follow-up to the collaborative duo's 2011 four song EP, A Prelude To Hello, Metal Petals finds the young chanteuse demonstrating the duel strength of her vocals and her pen. 
With the aide of Cottontale's warm hip hop-influenced electro-soul production, Lili's apt narrative storytelling alongside her polished soulful vocals takes center stage on such tracks like the EP opener "Curtain Call" and "Highlight The Moon". 
Lili K and Cottontale's sophomore releases finds both artists displaying a shared level of maturity and artistic growth, K with the emotionally dense and emotive subject matter she explores ranging from self-esteem ("Don't Worry"), heartbreak and requited love  ("Curtain Call") and Cottontale with his sonically rich soundscapes.
The seven track EP includes five new original songs and two remixes of previous songs from Lili K. Metal Petals includes a supporting cast composed rising Chicago's rising artists Chance The Rapper (of SaveMoney), The GTW and Treated Crew's Sulaiman.
Stream three select songs off the EP above and enjoy the fresh newness that is, Metal Petals which is available now for free download and can be streamed via Lili K's Soundcloud page.
---
Lili K & Peter Cottontale
Self-Released
October 31. 2012
---