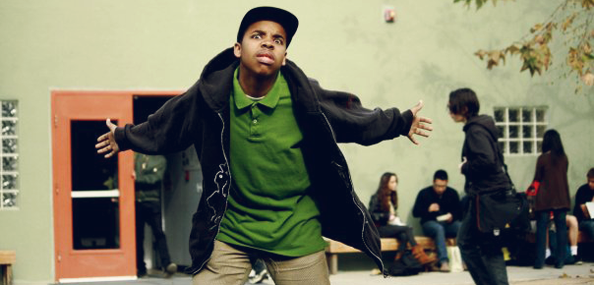 Earl Sweatshirt is back, but there's no telling how long he plans to stay. Today, the Odd Future youngster released "Chum", a relatable, introspective new record in which he talks about his struggle to fit in, his close friendship with Tyler, the Creator, problems with his parents and his disdain for invasive journalism (that's putting it lightly). Earl hasn't skipped a beat with the lyricism, and it's evident on this laid-back, thumping track. The first verse finds Mr. Sweatshirt remembering his absent father before shouting out Tyler.
Searchin' for a big brother, Tyler was that
Plus he liked how I rap, the blunt ignites with the track
Too black for the white kids and too white for the blacks
From honor roll to crackin' locks up off them bicycle racks
Second verse, Earl blasts Complex Magazine and Tyler Craven for their extensive efforts to uncover his whereabouts, adding to the strain on his relationship with his mother. Listen to the track below.
Download:
Earl Sweatshirt - Chum