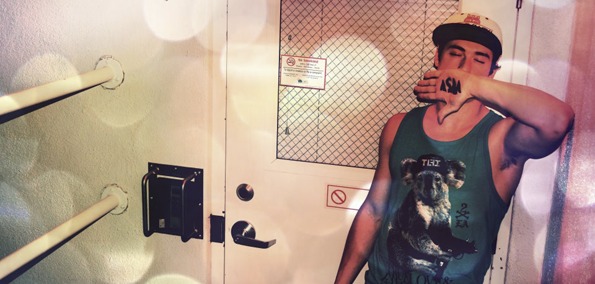 Throughout his career, Los Angeles beatsmith A Sol Mechanic (David Blazer) has been making one-of-a-kind tracks. His path is unpredictable, which is why he is one of the few producers that has not shown any sign of falling off our radar any time soon. The only resemblance of something consistent is his expert production in his experimental, boundary pushing trip-hop and downtempo. Just recently, he dropped a cold one on us, which is named "I Still Love You". The beginning 14 seconds mislead you with their ambience. An array of effects and snare slaps enter the jumble to toss things around in a chaotic yet meaningful way, much like Jackson Pollock's artwork except translated into an auditory sensation.  A Sol Mechanic also includes a majestic female vocal loop that hauntingly enters the layer-fest at certain points of the tune. "I Still Love You" is an extremely dynamic piece of work that is guaranteed to grab your attention for the full 3 minutes and 51 seconds.
[soundcloud url="http://api.soundcloud.com/tracks/64959843" params="" width="100%" height="166" iframe="true" /]
A Sol Mechanic - "I Still Love You"