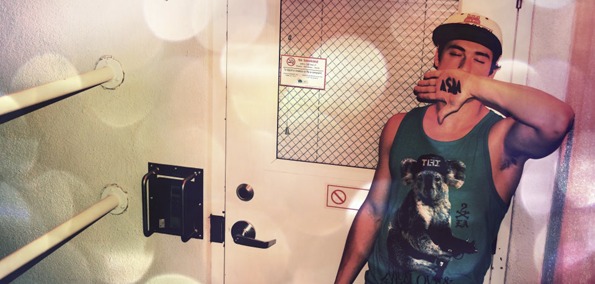 I've been keeping a close eye on this guy for the past two weeks, and I couldn't be happier with his new direction. A Sol Mechanic (David Blazer) engineers his audio goodness from Los Angeles, California with the intentions of creating ambiguous stories that tend to inject an array of feelings and moods into your mind. The most talented aspect of A Sol Mechanic is that he constantly changes his game and style up while keeping that unique sound of his.
When I first stumbled upon him, he was in a strange, dark droning phase which, weirdly enough, drew me in. Imagine this: he now is in a phase of a lighter, more ambient chill-wave type of music that I would have never predicted from him. His latest tune, "Rio Grande", sums up his latest direction nicely.
"Rio Grande" is a moving piece, combining aspects of ambient and hip-hop influenced beats. It resonates a nice, chilled feel with plenty of energy foaming out from underneath the layers. Much like the Rio Grande, this tune is has serenity, energy, and flow. ASM making waves in the high tide.