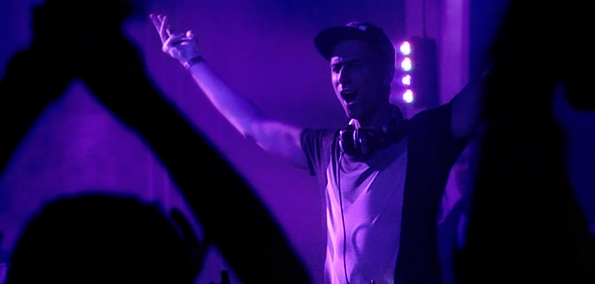 To live up to a ferocious artist name like Dog Blood, you have to release some pretty vicious music. Thankfully, the masterminds behind the new duo are none other than legends of dance music Skrillex and Boys Noize. These two artists have collaborated to release two insane, genre-defying songs. The first song, entitled "Middle Finger", is as rude and brash as the name suggests. A genre-bending laser hip-hop jam, combines Boys Noize knack for layered arrangements with the screeches that give Skrillex such a unique swagger.
A---124---Dog-Blood---Middle-Finger-(Original-Mix)--EM0812
Stream:Dog Blood
 - Middle Finger
Next is Dog Blood's song entitled "Next Order". You can definitely hear a much more Boys Noize-influenced sound here that feels more native to his traditional style -  a pulsating manic techno jam. With pitched down vocal samples and a thumping screechy beat, it isn't as different as "Middle Finger" but still maintains enough swagger to keep the energy going in a club.
A-or-1A---124---Dog-Blood---Next--EM0812
Stream:Dog Blood
 - Next Order (Original Mix)