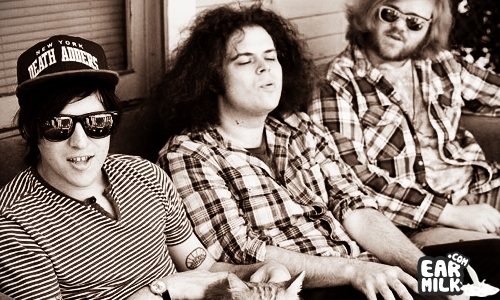 The San Diego natives known as Wavves delivers the eighth installment of the twelve track of Adult Swim ongoing Singles Program. The new single called "Hippies is Punks", and like all of their other work, the track is a surf-commemorated track with enough punk fuzz to the magnify their grungy lyrics. This may be a taste of what's to come on the band's just-completed new album.
In related news, frontman Nathan Williams recently took to Twitter to discuss the next Wavves album:
"Been working on these songs for so long…kinda nervous. Throughout the whole creative process there was no label involvement. John, Stephen and I payed for the record ourselves. We had no time limit, no person telling us we needed a single. Once we were done we took it around and let labels listen to and bid on a finished product. 100% ours, no changes. The music business is so much different now and that shouldn't have to be a bad thing.