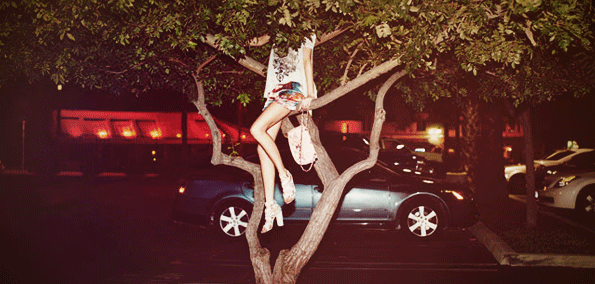 Set to release his EP, Second Hand Smoke later this month, Mississippi born/Atlanta bred rapper DeVin Maze dropped off the third and final single off his upcoming project. Produced by Black Belt ("The Delorean"), you won't find any terribly profound rhymes on "IDGAF". Opting against crafting a lyrically dense track like his lead single "H.O.E (Boomerang)", DeVin and good friend Jay Hav nonchalantly trade boastful raps over Black Belt's smooth production.
One of last tracks to make the final cut for his upcoming EP, Maze credited "IDGAF" as marking a turning point in the creative process that went on while crafting Second Hand Smoke. After releasing his first project TableManners, the 20-year-old Georgia Southern University student-emcee pledged to study and perfect the art of making music before releasing his sophomore project.
I went through so many changes and sounds before coming up with the final version of Second Hand Smoke. Worked with a lot of talented artist/producers from JohnNY U, Lee Kanitsua, Black Belt to Cam Wallace. One of the problems with making music now-a-days is that people don't respect the process. I've been told to stop rapping, had people rush me to release the project before I was comfortable with the actual product, it was just a crazy journey but I wouldn't budge until I created a cohesive EP that could create some buzz. Too many [rappers] just throw songs they've made together and call it an album, there's too many rappers and not enough artists. Second Hand Smoke is a testament to me bringing back the respect of making a great project.  -DeVin Maze
Hosted by DJ NameBran, Second Hand Smoke will include production by Woody, Thelonious Martin, Lee Kanitsua among others and guest appearances from Sivil (of  Hollywood Suicide), Marcus Supreme and J. Manifesto to name a few.
Opting to push back the EP's release date from August 15 to August 20, the minor delay will give DeVin Maze's latest cut some breathing room all its own. Stream "IDGAF and mark your calendars for the release of Second Hand Smoke later this month. Check out the tracklist for the EP below.