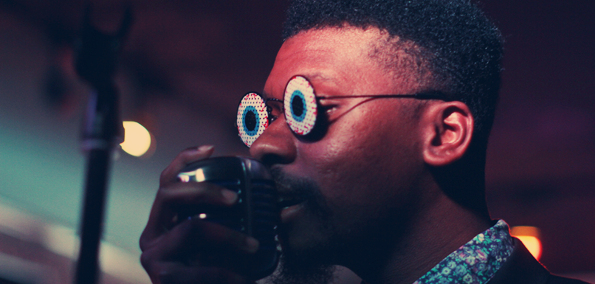 With his new album △nything.thee.idea.machine. still hot and fresh off the presses, ∂eƒ Sound has released a freebie track titled "#NoSandusky". For his latest release, ∂eƒ Sound offers his own lyrical interpretation over Mad Decent's Flosstradamus's track "Lana's Theme", a track ∂eƒ personally described as the beat of the year.
With more and more emphasis being placed on production these days, it's easy to overlook the lyrical content in songs. I thought it important to highlight the track opening verse on which ∂eƒ  raps:
they call me, def without ears  / fly without leers  / in class without peers / this year killed every song I met / spot less mind let me clean my mess / master chef food 4 thought / can't digest  / omg / Oh my lord / kumbyah  / they be on my mmm like a shish kabob Friday night like we @ thee mosk / left thee hotel room screwed and chopped / how you do what you do in a room of don't  / if life is a/ bitch than she got a donk / you feel me ?
Peep the rest of the lyrics on ∂eƒ Sound's Soundcloud page and stream ∂eƒ's latest free gem below. Also, if you haven't already follow the link below to grab a copy of ∂eƒ Sound's △nything.thee.idea.machine.