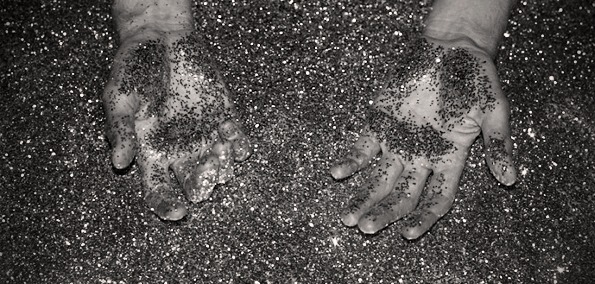 Belgians do it better! In my opinion this is much more than a phrase when it comes to electronic music. One brilliant example is given to us by the 19-years-old Fabian Van Acker who produces either as Surreal Sound when it comes to techno or as Lo:Pass for the more experimental stuff. He's been doing this since 2010 and his latest release Solar Flare is one of the examples I was talking about. The EP features 4 tracks including two remixes by Subwaves and RoeVy and was released on Mortar & Pestle this Monday. 
[soundcloud url="http://api.soundcloud.com/playlists/1413564" iframe="true" /]
The first track "Frequency" is a bright and banging techno track with a huge bass line, housy synths and some amazingly distorted saw tooth sounds. You see that he even experiments a lot when he's not producing as Lo:Pass! The remix for this track was done by RoeVy - a very mysterious duo from Columbus, Ohio that is constantly getting attention for its heavy productions like the Demons EP on Kiez Beats. Roevy cut the lower part of the sound spectrum and added an awesome oscillator vibe.
"Solar Flare" - the second track - basically is an acid monster with everything that is needed to be one including some vocals that actually remind us that it really is "Acid" we are listening to. With it's very high quality it seems to be a very hard tune to remix but somehow Robbert and Louis from Subwaves managed it - probably it is because they are Belgians as well. The remix is less an acid track but more a beautiful techno rollercoaster just like their last incredibly succesful release on GND Records called "Subtrackt".
It's also time for another exclusive and free track - a remix of "Solar Flare" by Serge P. He is a quite unknown talent from Düsseldorf, Germany. In 2008 the now 20-years-old Serge discovered his passion for electronic music. In 2010 he won a resident DJ-slot in Cologne's famous club Bootshaus. His remix is a true techno beast with some huge distortion going on. Grab and enjoy!
[soundcloud url="http://api.soundcloud.com/tracks/50115665" iframe="true" /]