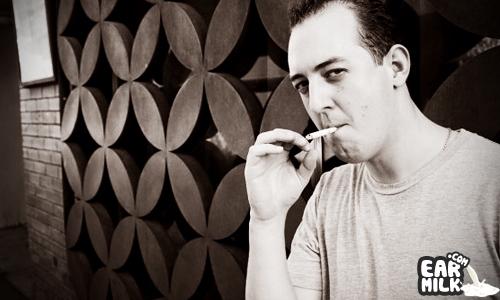 It's been a while since we've heard the latest Wolfgang Gartner track and to delight of his old fans Wolfgang has decided to come out with a heavy electro sounding track that is sure to blow you away. It seems Wolfgang had a couple of things to say about this new track and how it's more aligned to his old, heavier electro side.
" I've been resisting this post for so long but imma do it. fuck it. i get these comments (usually on facebook) like "why did you go progressive, come back to your old style, come back to complextro" etc etc. ANSWER: It just so happens that the last three tracks i released were sorta progressive house. I have 6 more finished, and none of them are progressive house. They're all electro house, some of them are "my old style" and some of them are me trying to create yet another new brand of electro. Stop trippin. I didn't change genres. I put out 3 prog tracks. I like to fuck with different styles. I'm sure I'll do more prog tracks. I'll do more shit like Undertaker / Shrunken Heads too (already have, just not out yet). Just don't think because i release a few tracks in a style that's all I'm doing for life. SINCERELY, WOLFGANG. (this post written out of love)
This new single is sure to stir some heads as its much heavier than the recent work Wolfgang has been putting out with a aggressive snare and kick and a heavy beat. This single already has me hooked and after reading his mini rant on Facebook I can't be anything but excited to see what else Wolfgang has tucked away for us. Enjoy the single "Flexx" below and be sure to pick up on Beatport today.  
Flexx-(Original-Mix)--EM0612
Stream:
Wolfgang Gartner
– Flexx (Original Mix)