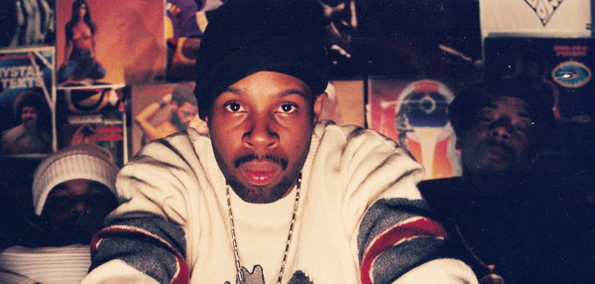 Today marks the release of Rebirth of Detroit, the latest posthumous project from the late beatmaker James Dewitt Yancey, better known by his stage names J Dilla. Comissioned by Dilla's mother, Maureen "Ma Dukes" Yancey, the LP is the inaugural release on Ma Dukes' newly founded Ruff Draft Records. Regarding the album Ma Dukes' release this statement via Dilla's official website:
This will bring together artists that have drifted away from one another and haven't been able to work with each other lately. It's a healing process for the city. For individuals, it's going to bring back the love and the passion for the music and for what hip-hop has to offer. – Maureen 'MaDukes' Yancey
Yesterday, the second video for the newly released album was unveiled. The track "Big Thangs" , which features another Detroit legend, pioneering emcee Esham, is accompanied by a simple but authentic video. The clip includes shots of Esham rapping interspersed with shots of Hardcore Detroit Breakin' Crew member Bboy Stringz busting some moves to Dilla and Esham's collaborative track. The video has a strong look and feel that is reminiscent of rap vids from late 90s. The same can be said about the production provided by J Dilla.
While posthumous projects are by nature risky ventures that are usually rushed and are consequently met with mixed reviews from critics, I'm confidant Rebirth of Detroit will be well received. The 21-track album includes guest spots from notable Michiganders Guilty Simpson, Chuck Inglish, Phat Kat, Danny Brown, Quelle Chris and a host of other fine emcees and musicians who have both worked with and/or been influenced by J Dilla.
Watch the Nic Notion-directed video below and grab a copy of Rebirth of Detroit, which is available now on iTunes.