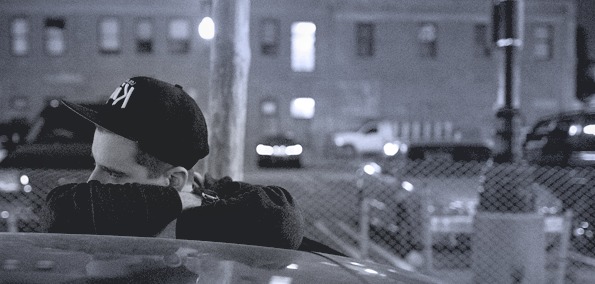 For those of you who have become avid readers of our little blog you'll notice a shift in the tides regarding our coverage lately. While we try to focus on well crafted music, ignoring chart positions, there's no denying that the commercialization of house music has led to labels pushing artists to release on a tighter schedule and more than ever attempting to influence their sound. It's not the commercial success or the big room production value that we take issue with, we were all proponents of big banger bloghouse. Our gripes lie in the dismissal of sound design as a key production element. In a nutshell it's still ok to make kids jump up and down lets just leave the formulas and straight out of the box digital presets at home. For our money no one's balancing quality and success in that genre better than Autoerotique right now.
Credit this to the fact that they came up playing in infamous Toronto clubs like Circa and The Social where promoters like Turbo's Milano and the Embrace team hold their residents to a higher standard than most. Whatever the reason may be, Autoerotique's Keith and Dave have a blueprint that many up and comers would be best to emulate.  
On June 12th Autoerotique are set to release EKG, their 6th EP for Dim Mak. Our pick of the litter hands down is the title track.  A rolling builder, filled with crescendo while avoiding the traps of big piano stabs and breakdowns.  Fans of past tracks like "Apollo" will gravitate to this one. Already garnering a lot of play from industry heavyweights, this one will be making it into a lot of sets this summer.
 We can see "WTF" making it's way into our crates as well. It never hurts to have to many peak time tracks and "WTF" builds off some of the sounds in 2011's "Freak" with an injection of Human Growth Hormone. As with the Freak EP the package has a cohesive feel as the snare fills on "WTF" build nicely into what becomes the backbone of the drum line on "Roll The Drums".
For the Tomorrowland set, "Roll The Drums" is the cut that will be having every raver in furry boots and fairy costumes putting one hand in the air this summer.  Featuring vocals by Marissa Jack the song has all the trappings of something we might be quick to dismiss with it's Kaskade esque breakdown.  As previously mentioned where Autoerotique differentiates is their ear for the right sounds.  Starting with the piano breakdown it feels more Korg Wavestation than something you might pull out of FM8.  Their drum work on their snare is a breath of fresh air as it drives a strong groove all the while relieving us from the renlentless pulsing sidechain you'd expect from many of their peers.
For those of you who wish to skip the prog factor you can turn to the Instramental Dub cutting out the vocals or to the edit put forth by JFK of MSTRKRFT who cuts through some of the drama of the breakdown but keeping some of the lead synth in. Dim Mak has been gracious enough to provide us with a free download of the JFK edit.  Run and cop that.
Autoerotique - "Roll The Drums" (JFK Edit) DOWNLOAD
Look for the EKG package Tuesday June 12th on Beatport via Dim Mak and pick up some of Autoerotique's back catalogue while you're at it.