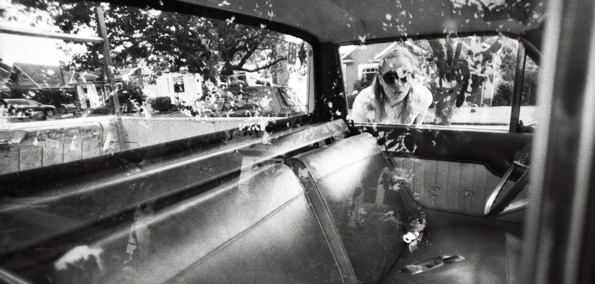 Oregon natives, producer/beatmaker Roane Namuh and singer-songwriter Reva DeVito kickstarted their year with the release of their joint album Cloudshine back in February of this year. The soulful standout track "Frozen" recently received the visual treatment. From a musical standpoint, the song had everything going for it: dope production from Roane, a sweet Digable Planets sample, and songstress Reva DeVito's flawless vocals. 
Roane-Namuh-Reva-DeVito---Cloudshine---02-Frozen--EM0612
Stream:
Roane Namuh & Reva DeVito – Frozen
The visuals for the four and a half-minute audio slice of heaven are equally chill. The shots of Roane spinning records, Reva singing in a live dance party, as well as interspersed romantic shots of Reva and her bearded love interest all make for a great visual representation of the song.
As for Cloundshine, I highly recommend the album. The eight track project showcases a marriage of soulful boom bap flavored production with complementary jazz stylings. The album is easily a solid and enjoyable listen from start to finish. 
Watch the Joe Aimonetti directed video for "Frozen" below and download Roane and Reva's joint album Cloudshine, which is available for a price of your choosing HERE.