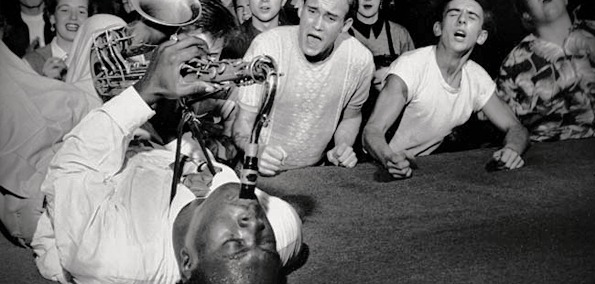 I was seriously taken aback when I first started listening to "Set The Mood" by Jenova 7 & Mr. Moods. It was like sex had hit my ear as soon as I pressed play. The first half of the song reminded me of something that the late, great Nujabes would have conjured. But I guess that makes sense since Mr. Moods did participate in a Nujabes tribute song.
Anyway, I was instantly reeled in. The incorporation of modest ambient and the soft clarinet in the background gave the song the smooth boost it needed to propel this song into great heights.The latter half of the song is where it breaks from that Nujabes style, cue vocals. The vocals are seriously suave, punching your ears with soul and blues. What a dynamic duo. Even though it's two weeks old, it deserves more attention and credit than it currently has.
"Set The Mood" is off of Jenova 7 & Mr. Moods' latest album Time Travellers. If you haven't checked it out, what are you waiting for? Get it while it's still hot.
Stream:
Mr. Moods - Set The Mood
Jenova 7 & Mr. Moods - Time Travellers