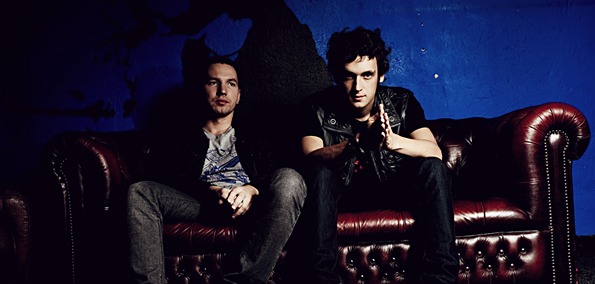 You were all waiting for this one and finally here it is: The Teddy EP by The Sneekers. It was released by the German label GND Records just their last two amazing EPs Splash and Modern Pleasure that included widely supported tracks like "Poly Poly" and "G.A.S." The three brand-new tracks featured on this EP all have the potential to become at least that famous.
[soundcloud url="http://api.soundcloud.com/tracks/43870166" iframe="true" /]
The title track "Teddy" is a sublime example of The Sneekers' style - a simple and extremely hard-hitting bass line with synths that are just perfect and that form a crazy but brilliant melody. If you are searching for remarkably effective drops, "Teddy" and the second track "Boys & Trouble" will not disappoint you. "Boys & Trouble" also has this kind of ingenious craziness in it that manifests itself in the use of noises and an incredible build up right in the middle of the track. "Buchla," the third track, is very interesting as well. It has some sort of mental component and turns out to be much heavier than it seems in the beginning.
The EP is already supported by Attaque, Bart B More, Paul Chambers, Lee Mortimer, Modek and many, many more. For me, it is definitely one of the best EPs of the year so far.
Besides creating new originals, The Sneekers also did a very technoid remix for Blatta & Inesha and Casino Gold's track "Consign To Oblivion" on U&A Recordings some days ago. Listen to it below and convince yourself of The Sneeker's very own sound and style!
Blatta-Inesha-Casino-Gold---Consign-To-Oblivion-(The-Sneekers-Mix)--EM0512
Play: Blatta & Inesha, Casino Gold
- Consign To Oblivion (The Sneekers Mix)