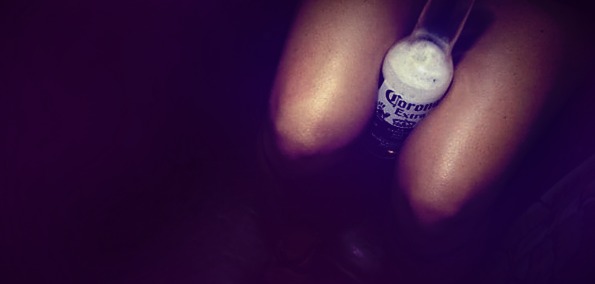 Our favorite Grecian duo is once again back to the remix table, this time taking on "Run," the latest single from the Oxford indie-pop group Jonquil. For those unfamiliar with Jonquil, the band's latest album, Point of Go, is an exemplary collection of uplifting, sunshine pop tunes. Following the framework set by previous remix encounters we've had with Keep Shelly in Athens, the original track was completely deconstructed then rebuilt, offering only flickering moments where the original lingers on. This transformation results in an undulating reworking that would best reside somewhere high in the stratosphere. Starting off with hazy, atmospheric synths, the track ambles weightlessly as the original vocals are transmitted from off in the distance. The song continues on this unhurried journey until the coda transports us swiftly back to a safe landing on planet Earth.
[soundcloud url="http://api.soundcloud.com/tracks/43013585" iframe="true" /]
Keep Shelly in Athens is finishing up their first American tour, which includes an appearance at Coachella Music and Arts Festival. Despite not having a full length LP out, the band has released three EPs, with the latest, Campus Martius, released last December. When asked about the possibility of a full album, the band expressed the potential for a release late this year. Whether or not this idea is actualized, I'm sure KSiA will continue to provide us with delicious aural stimulation.