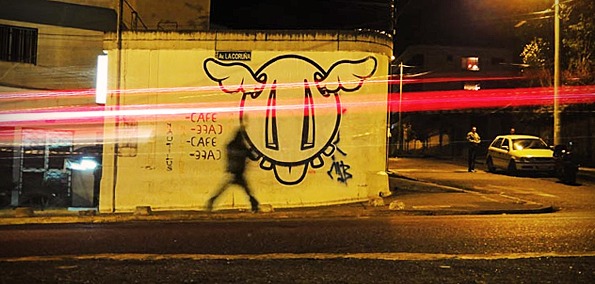 Jonwayne's unceremonious/somewhat unexpected delivery of his This Is False mixtape is an example of one of the very rare coincidental cases in which an artist releases a project just as I begin to start yearning for some new material from them. Not long ago, a chance listen to Jonwayne's self-released I Don't Care mixtape brought the Stones Throw/Alpha Pup Records producer/rapper to my attention. Recently an eager Jonwayne took to his Facebook page to release his latest tape and too the the time out to briefly explain the concept of the project:
So here is This is False, not so much a pile of songs as it is an executed concept in viewing how our surroundings change our energy and vibrations.  Here, we have two very different ecosystems: My boy Zeroh's couch, in which I was using his equipment in his setting, with him in the room at all times, and my bedroom, where I was by myself and using my own equipment in my own environment and on my own time.  I can definitely hear a difference and found it interesting, so I decided to share it with you guys.
As Jonwayne pointed out, "fans are earned not bought," and as proof of his dedication to his fans, the project is free. Check out the tracks below and the project in its entirety.
Play Deader (feat. Zeroh)
Download:
Jonwayne - Play Deader (feat. Zeroh)
Im a Poor Man (But Rich In The Mind) prod. Knxwledge
Download:
Jonwayne - I'm a Poor Man (But Rich in The Mind)
Download: Jonwayne - This Is False [Mixtape]