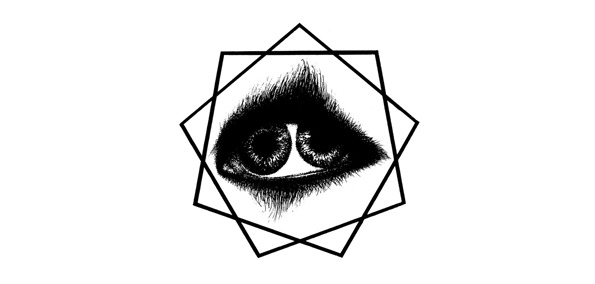 Canadian musician Jesse Somfay is spearheading a wealth of great remixes that are being released in anticipation of his newest full-length record as Borealis. The album, which has been titled Voidness, is to be released this April via Romania-based label Origami Sound. The first set of remixes released under Lovewarm, host some of the most talented names currently working in the world of electronic music. In addition to these extremely high-quality remixes, Lovewarm is available from Origami Sound on a pay what you can basis. Alongside the music itself, Origami has been producing some of extremely visually enticing teasers and pairing them with music the label is releasing; the results can be viewed below.
Kicking off the Lovewarm remix package is Henry Saiz's take on Borealis' "Not of this Reality," an astounding remix that combines the deep atmospheric qualities of the Borealis original with Saiz's knack for detailed grooves, making for an emotive track that fits any type of listening. While Saiz's mix is the longest, the remixes from other current electronic names Hecq, Aebeloe and Dual Shaman are equally moving. The Lovewarm remixes are available on limited black-splatter vinyl from Origami's website, or you can name your price to download the digital versions.  
Origami Sound - Lovewarm - 02 You Were Away (Dual Shaman Pyrexia Mix)
Stream:
Borealis
- You Were Away (Dual Shaman 'Pyrexia' Mix)
Origami Sound - Lovewarm - 03 Minerva (Hecq Remix)
Stream:
Borealis
- Minerva (Hecq Remix)
A second batch of remixes have also been made available for vinyl purchase and digital download under the title of Seraphim. Given the four talents included on Lovewarm, one might begin to think that a second group of remixers might not be able to compete with the earlier release. This however, could not be more incorrect. Included in Seraphim are remixes from Traum cataloguer Dominik Eulberg, who twists Borealis' "Nightfall" into a work of beautiful melodic techno, buzzing the lead theme through textures similar to those from his latest album, Diorama. Origami regular Liar reworks "Nightfall" into a bending work of emotional up-tempo experiments and Jesse Somfay (Borealis) himself provides a nostalgic versions of "Nightfall" that evokes early 2000s trance, and though an obvious homage to an era, his mix still manage to evoke the euphoria associated with the newness of melodic and structural progression. Ben Lukas Boysen (Hecq) returns to the remix package to provide a contrasting, piano version of "Nightfall"--though it could be called a "cover" with equal conviction--to round out Seraphim. The term "remix" carries such a wide range of muddied connotations, but with Lovewarm and Seraphim we are reminded that music is not a contest; it is a story being told about the togetherness of humanity. 
Origami Sound - Seraphim - 02 Nightfall (Liars Adrenal Ego Lap Mix)
Stream:
Borealis
- Nightfall (Liar's 'Adrenal Ego Lap' Mix)
Origami Sound - Seraphim - 04 Nightfall (Ben Lukas Boysen Remix)
Stream:
Borealis
- Nightfall (Ben Lukas Boysen Remix)
Download Lovewarm and name your price
Download Seraphim and name your price
Check out Origami Sound online