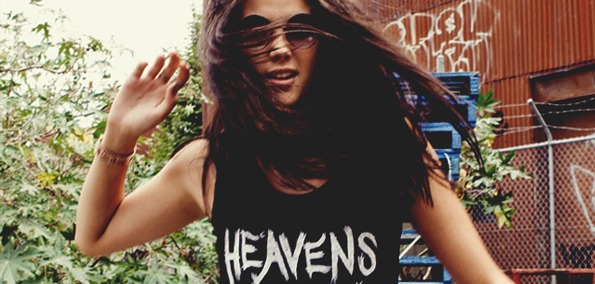 This indie rock band from Canada formed in 2004 and have been excelling ever since. They've opened for big name bands such as Bon Jovi and Kiss. They won numerous awards and they received $10,000 from the one and only Gene Simmons for being the best band in the 2009 Canadian Music Week. 
Little did I know of Dean Lickyer until I first saw them live in a small venue in downtown Toronto about 3 years ago. Each band member has their own traits and personalities, though they each share that 70s, early 80s hairdo. When they first started up their gig, I was blown away. I knew they were an indie band, but they sure as hell didn't sound like one. When their music started blasting away, I was thrown back to the good old days of rock 'n' roll. It was stripped down to the purist age. No major electronics. No synths. No bleeps. No bloops. Just straight up rock and jam fest to the core. Not to mention that they serve out a healthy dose of classic rock covers.
The drummer head banging to his own creations, respective hair flying every which way. The bassist coolly holds down the foundation of each song. The vocalist, with his wonderful singing, dances around with the mic and mic stand reminding me of a mixture of the late Michael Jackson and Robert Plant. The guitarist swiftly sweeping up and down the guitar neck like he was born for it.   
No doubt that they are extremely influenced by classic rock. This begs the question: Why aren't more indie bands taking this route? Sure, this day and age calls for something unique sounding to stand out from the ever-growing indie community, but what's so bad about bringing back the golden age of rock 'n' roll? Ironic, the traditional rock 'n' roll style would actually standout nowadays.
Dean Lickyer's hit single, "Get Your Own", clearly draws upon the influence of classic rock, though, they add dashes of their own seasonings and spices that makes the song feel indie at the same time. They bring bountiful energy in each of their songs. You get yet a glimpse of it in "Get Your Own".  
Sometimes I am convinced that the classic rock mind-set is lost forever, but Dean Lickyer is one of the very few indie bands that are trying to revive the glory of rock 'n' roll. Ah, that good ol' fashion overdrive.
Download:
Dean Lickyer - Get Your Own