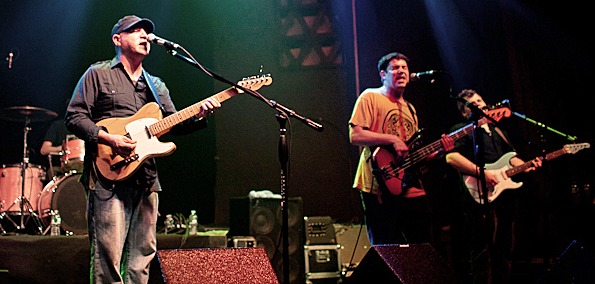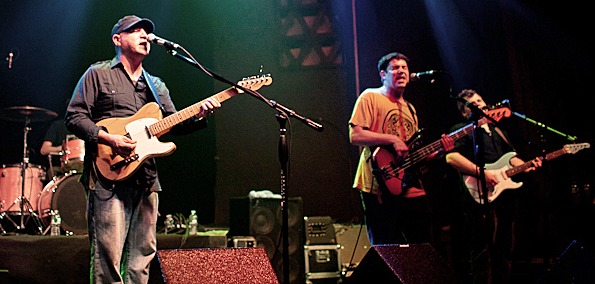 Ladies and gents, I have the pleasure of giving you a sneak peak at one of the tracks off the new Giant Panda Guerilla Dub Squad album Country. The album is aptly titled because it has a country/bluegrass/Americana vibe. I'm a huge fan of music that crosses genre barriers. And Giant Panda Guerilla Dub Squad does just that. The panda quintet combines "acoustic instrumentation including slide guitar, banjo, harmonica, upright piano, percussion, and bass, the album showcases songs as they were first created: on the road, riding in the van, and jamming backstage." Now you might be asking yourself, "I thought they played psychedelic roots reggae and dub jams - a country album? Really?" Fear not oh loyal Earmilker, it's ok, you will be enchanted by the easy organic feeling of this album, a "spontaneous rhythm, allowing the music to wash over listeners like a conversation between old friends." And, as I've said before, while reggae and country may be light years apart demographically, musically they are first cousins. The banjo was actually a West African instrument brought to the Americas by slaves in the 17th century, made popular in Caribbean music, it then worked it's way up north. Anyhoo, this album is amazing and if you have a soul you will enjoy it.
Speaking of banjo,the track I'm giving you today has one. Far Away is a very bluegrassy track that I absolutely love.
Download:
Giant Panda Guerilla Dub Squad - Far Away
The full album Country comes out on January 31st and will be followed by a full electric album In These Times to be released later this spring on April 10th. Go to the GPGDS website to buy the album and other goodies.
Tour Dates 
Feb 03 - Buffalo, NY - Nietzsche's
Feb 04 - Ithaca, NY - Castaways
Feb 09 - Miami, FL - Virginia Key GrassRoots Festival
Feb 17 - Oneonta, NY - Oneonta Theatre
Feb 18 - Syracuse, NY - Westcott Theater
Feb 23 - Boston (Cambridge), MA - Middle East Upstairs (Acoustic)
Feb 24 - New York, NY - Rockwood Music Hall: Stage 2 (Acoustic)
Feb 26 - State College, PA - Zeno's (Acoustic)
Mar 14 - Roanoke, VA - Martin's Downtown
Mar 16 - Philadelphia, PA - North Star Bar
Mar 17 - Washington, DC - 9:30 Club