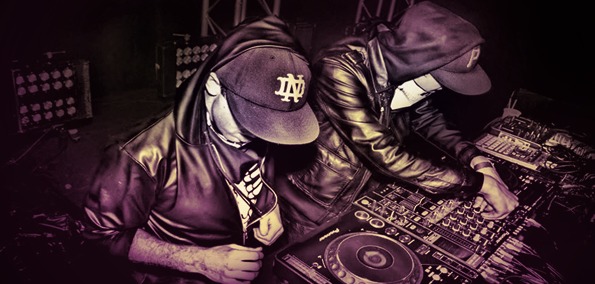 So today we're dropping our new warm and fuzzy dubstep remix of Daughter's "The Youth". There were a whole bunch of reasons we were drawn to the track. First and foremost, we love Elena Tonra. The 21-year-old songwriter's music is heart-wrenching and dramatic. The names off her Wild Youth EP "Home", "Youth", "Love", and "Medicine" point to the deep kind of intensely personal themes that are best explored through music. With "Youth", the intensely bitter lyrics, the wildly dramatic percussion and the sparse arrangement were perfect for a remix.
To put our spin on it, we wanted to take it and turn it on its head and instead of angst give it that dreamy quality of a wild but happy youth -- the teen years right before that moment when the cynicism of your twenties kicks in. So we layered on all our favourite 80s and 90s elements... electric guitars, gameboy sounds, staccato violins, horns and even a harp breakdown... which has got to be the first time harp has been used in a dubstep track! et voila
Hope you like it Earmilkers!
Youth (Love Thy Brother Remix)
Download:
Daughter - Youth (Love Thy Brother Remix)